Ah, the soulful twang of country music, a sound that resonates deep within the heart of America. But have you ever felt the urge to grab a mic, find a partner, and belt out a heartfelt country duet at your local karaoke bar?
Imagine the dim lights, the expectant hush, and then… two voices rising in perfect harmony, evoking memories of dusty roads and lost loves.
Why is it that country duets have such a powerful pull on our emotions? Could it be the raw honesty in the lyrics, or perhaps the shared stories that many of us can relate to?
Remember those nights when you wished you had the perfect song to sing with a friend, but just couldn't find the right one?
Dive into this article, and let's embark on a journey through the world of country karaoke duets. Whether you're a seasoned singer or just a fan, there's a duet waiting for you.
Why Country Duets are a Crowd Favorite
Emotional Resonance
At the heart of every karaoke session is the desire to connect, and what better way than through country duets for karaoke? These songs often tell tales of love, heartbreak, and triumph, emotions we've all felt at some point.
Ever noticed how a room lights up when a familiar country duet starts playing? It's because these songs mirror our own stories.
Harmonious Blend
The beauty of duets in country music lies in the harmonious blend of two distinct voices. Think of it as a dance, where each partner complements the other, creating a performance that's greater than the sum of its parts.
Isn't it magical when two voices come together, creating a melody that's both unique and familiar?
Nostalgia and Timelessness
Many of the famous country duets have stood the test of time. Singing them takes us on a trip down memory lane, evoking feelings of nostalgia.
Remember those summer nights, driving with the windows down, with your favorite country duet playing on the radio?
Inclusivity and Community
Country duets offer an opportunity for inclusivity. Whether you're a seasoned singer or just there for fun, there's a part for everyone.
And isn't karaoke all about community? Sharing the stage, singing a duet, and feeling the collective energy of the room is an experience like no other.
Versatility and Variety
From upbeat tracks to soulful ballads, country duets cater to a wide range of moods. Looking for a song to uplift the spirits?
Or perhaps a melancholic tune to tug at the heartstrings? The diverse repertoire of country duets has got you covered.
Tips for Nailing Country Duets
Understand the Story
Every country duet tells a tale. Before belting out those notes, take a moment to understand the narrative. Is it a love story or a tale of heartbreak? Knowing the essence helps in delivering an authentic performance.
Ever noticed how some singers can move an audience without hitting the highest notes? It's because they're storytellers first.
Harmony is Key
In duets, it's not just about your voice but how it blends with your partner's. Practice harmonizing. Remember, it's like a conversation; sometimes you lead, sometimes you listen. Ever been in a chat where both speak at once? Doesn't work, right? The same goes for duets.
Vocal Warm-Ups
Just as athletes stretch before a game, singers need to warm up their vocal cords. Simple exercises can prevent strain and improve range. Think of it as tuning an instrument before a concert. Would you start a car race without warming up the engine?
Engage with Your Partner
Country duets are all about chemistry. Make eye contact, feel the song's emotion together, and react to each other's cues. Ever watched a duet where the singers seemed lost in their world, making the performance unforgettable? That's the power of connection.
Know Your Range
Not every song will suit your voice, and that's okay. Choose duets that complement both singers' ranges. Why strain for high notes when there are countless songs that can showcase your strengths?
Practice, Practice, Practice
It might sound cliché, but practice does make perfect. Run through the song multiple times, iron out any tricky parts, and get comfortable with the melody. Remember the first time you tried riding a bike? It wasn't smooth, but with time, you mastered it.
Feel the Music
Lastly, let go and immerse yourself in the music. Country duets are heartfelt and emotional. Let the lyrics move you, and your audience will feel it too. Ever had goosebumps listening to a live performance? That's the emotion shining through.
Best Country Karaoke Duets of All Times
#1. "Islands in the Stream" – Dolly Parton & Kenny Rogers
This classic is a testament to why duets in country music are so cherished. It's like a warm embrace on a cold night, isn't it?
It's the kind of tune that makes you want to find your own island in life's vast ocean, doesn't it?
#2. "Whiskey Lullaby" – Brad Paisley & Alison Krauss
Whiskey Lullaby is the representation of the best country duets for karaoke, capturing the essence of heartbreak and lost love.
Who hasn't felt the weight of this song's emotion?
Pure heartbreak distilled into a song. It captures the weight of lost love with such haunting beauty.
Who hasn't shed a tear or two to this one?
#3. "Golden Ring" – George Jones & Tammy Wynette
An iconic example of old country duets, telling a tale of love, loss, and the symbolism of rings. Makes you ponder, what happens when forever comes to an end.
#4. "It's Your Love" – Tim McGraw & Faith Hill
Ah, the fluttery feeling of first love. This song wraps it up in a melody. It's like reliving that first magical date, right?
#5. "Louisiana Woman, Mississippi Man" – Conway Twitty & Loretta Lynn
Fiery, passionate, and a prime example of great country duets. It's like the magnetic pull of a summer romance, isn't it?
#6. "In Another's Eyes" – Garth Brooks & Trisha Yearwood
A dive into the complexities of forbidden love. Makes you question, where do you draw the line when the heart's involved?
#7. "Meet Me in Montana" – Dan Seals & Marie Osmond
A song about distance, longing, and the lengths we'd go for love. Who hasn't dreamt of a rendezvous in a far-off place?
#8. "You and I" – Eddie Rabbitt & Crystal Gayle
Celebrating love's wild journey. It's like riding a rollercoaster with the one you love, thrilling at every turn.
#9. "Does He Love You" – Reba McEntire & Linda Davis
A deep dive into the green-eyed monster called jealousy. It's a raw look at love's uncertainties, making you wonder, where does trust begin?
#10. "Nobody Loves Me Like You Do" – Anne Murray & Dave Loggins
A song about that unmatched, once-in-a-lifetime kind of love. It's like finding your soulmate, isn't it?
#11. "Every Time Two Fools Collide" – Kenny Rogers & Dottie West
A celebration of the beauty of imperfect love. Because let's face it, aren't we all a little foolish in love?
#12. "My Elusive Dreams" – Tammy Wynette & David Houston
The journey of chasing dreams, hand in hand. It's like setting off on a road trip with no map, just heart.
#13. "If I Were a Carpenter" – Johnny Cash & June Carter
A beautiful ode to love's sacrifices. Makes you wonder, what would you give up for the one you love?
#14. "Don't Fall in Love with a Dreamer" – Kenny Rogers & Kim Carnes
A cautionary tale about the illusions of love. Dreamers are enchanting, but can they be trusted with your heart?
#15. "You Can't Make Old Friends" – Kenny Rogers & Dolly Parton
A celebration of timeless friendships that feel like love. It's like rekindling an old flame, warm and familiar.
#16. "Killin' Time" – Clint Black & Martina McBride
About the struggle of moving on. Sometimes, whiskey helps, but can it heal a broken heart?
#17. "All My Roads" – Collin Raye & The Cox Family
A reminder that love is our compass, guiding us home. It's comforting, knowing you're never truly lost, right?
#18. "Feels So Right" – Alabama
Sometimes, love just fits like a glove. It's like finding that missing puzzle piece.
#19. "Cowgirls Don't Cry" – Brooks & Dunn ft. Reba McEntire
A tribute to resilience in love. Because cowgirls? They're tough as nails.
#20. "When I Said I Do" – Clint Black & Lisa Hartman Black
The weight of wedding vows, the promise of forever. It's a commitment, a pledge, a bond. Ready to take the plunge?
Country Duets Male and Female Collaboration
1. Jason Aldean & Carrie Underwood – "If I Didn't Love You"
Ever been caught in a whirlwind of emotions? This song captures that raw intensity. Remember that time you questioned your feelings? "If I didn't love you, would it be so hard to move on?" Perfect for karaoke night, with its powerful chorus.
Tip: Let Carrie's part soar, and Jason's ground the melody.
2. Keith Urban, P!nk – "One Too Many"
Who hasn't had that one drink too many and made that late-night call? This duet is all about those moments. Ever thought, "Why did I do that?" It's relatable, right? For karaoke, let the emotions flow. Tip: Embrace the regret in the lyrics, and let the harmony shine.
3. Luke Combs, Miranda Lambert – "Outrunnin' Your Memory"
Running from the past? This song's for you. Remember driving away, trying to forget? "Can you ever really outrun those memories?"
For karaoke, dive deep into the nostalgia. Tip: Let Miranda's voice be wistful, while Luke's brings the determination.
4. Jake Hoot feat. Kelly Clarkson – "I Would've Loved You"
Heartbreak has never sounded so beautiful. Ever felt like saying, "I would've given it all?" This song captures that sentiment.
Karaoke tip: Dive into the pain, let Kelly's highs contrast with Jake's soulful lows.
5. Kid Rock & Sheryl Crow – "Picture"
A classic tale of longing and memories. "Put your picture away, sat down and cried today." Sound familiar? For karaoke, embrace the raw emotion.
Tip: Let Sheryl's voice be the soft reminiscence, while Kid Rock's is the gritty reality.
6. Brad Paisley & Alison Krauss – "Whiskey Lullaby"
A haunting tale of love lost. Ever drowned your sorrows? This song hits home. "The rumors flew, but nobody knew how much she blamed herself."
Karaoke tip: Let the sorrow seep through, with Alison's ethereal voice and Brad's deep resonance.
7. Carly Pearce, Lee Brice – "I Hope You're Happy Now"
Breakups are tough, right? This song is all about moving on but still caring. Ever thought, "I hope you're happy now?"
Karaoke tip: Balance the bitterness with genuine care. Let Lee's voice be the regret, and Carly's the hope.
8. Blake Shelton & Gwen Stefani – "Nobody But You"
Love in its purest form. "I don't wanna live without you." Relatable, huh? For karaoke, embrace the love.
Tip: Let Gwen's voice be the dreamy love, while Blake's is the grounded reality.
9. Kenny Rogers & Anne Murray – "If I Ever Fall in Love Again"
Old-school charm with timeless emotions. Remember those promises of forever?
Karaoke tip: Dive into the nostalgia. Let Anne's voice be the soft hope, while Kenny's is the firm promise.
10. Dustin Lynch feat. MacKenzie Porter – "Thinking 'Bout You"
Ever caught yourself daydreaming about someone? This song's for you. "Every time I think about you, I smile." Sound familiar?
For karaoke, embrace the daydream. Tip: Let MacKenzie's voice be the dream, while Dustin's is the reality.
11. Brad Paisley & Carrie Underwood – "Remind Me"
A tale of rekindling lost love. "Do you remember how it used to be?" For karaoke, dive into the memories.
Tip: Let Carrie's voice soar with hope, while Brad's grounds the melody.
12. Kenny Chesney ft. Grace Potter – "You And Tequila"
Love can be intoxicating. Ever felt like saying, "One is one too many, one more is never enough?"
Karaoke tip: Embrace the intoxication. Let Grace's voice be the allure, while Kenny's is the aftermath.
13. Kenny Rogers & Sheena Easton – "We've Got Tonight"
Timeless and romantic. "Why don't you stay?" Ever felt that?
Tip: Let Sheena's voice be the soft plea, while Kenny's is the firm invitation.
14. Jimmie Allen & Noah Cyrus – "This Is Us"
A modern love story. "It's funny how life puts you exactly where you're meant to be." Relatable, right?
Karaoke tip: Embrace the serendipity. Let Noah's voice be the wonder, while Jimmie's is the realization.
15. Kid Rock & Sheryl Crow – "Collide"
Two worlds colliding in love. Ever felt like "You get in my head, like a song on the radio?" For karaoke, dive into the collision.
Tip: Let Sheryl's voice be the melody, while Kid Rock's is the rhythm.
16. Chris Lane ft. Tori Kelly – "Take Back Home Girl"
A sweet tale of taking love home. "You're the one I want to take back home." Sound familiar?
Tip: Let Tori's voice be the excitement, while Chris's is the pride.
17. Chase Rice ft. Macy Maloy – "Ride"
Sensual and intimate. Ever felt the heat of "Take off those heels, lay on my bed?" For karaoke, dive into the sensuality.
Tip: Let Macy's voice be the tease, while Chase's is the promise.
18. Tim McGraw & Faith Hill – "I Need You"
A declaration of need and love. "Like a needle needs a vein." Relatable, huh? For karaoke, embrace the need.
Tip: Let Faith's voice be the soft plea, while Tim's is the firm declaration.
19. Chris Young & Cassadee Pope – "Think of You"
A tale of memories and what-ifs. "When they think of me, they think of you." Sound familiar? For karaoke, dive into the memories.
Tip: Let Cassadee's voice be the reminiscence, while Chris's is the regret.
20. Lari White & Travis Tritt – "Helping Me Get Over You"
Moving on is never easy. "You're helping me get over you." Ever felt that? For karaoke, embrace the journey.
Tip: Let Lari's voice be the pain, while Travis's is the healing.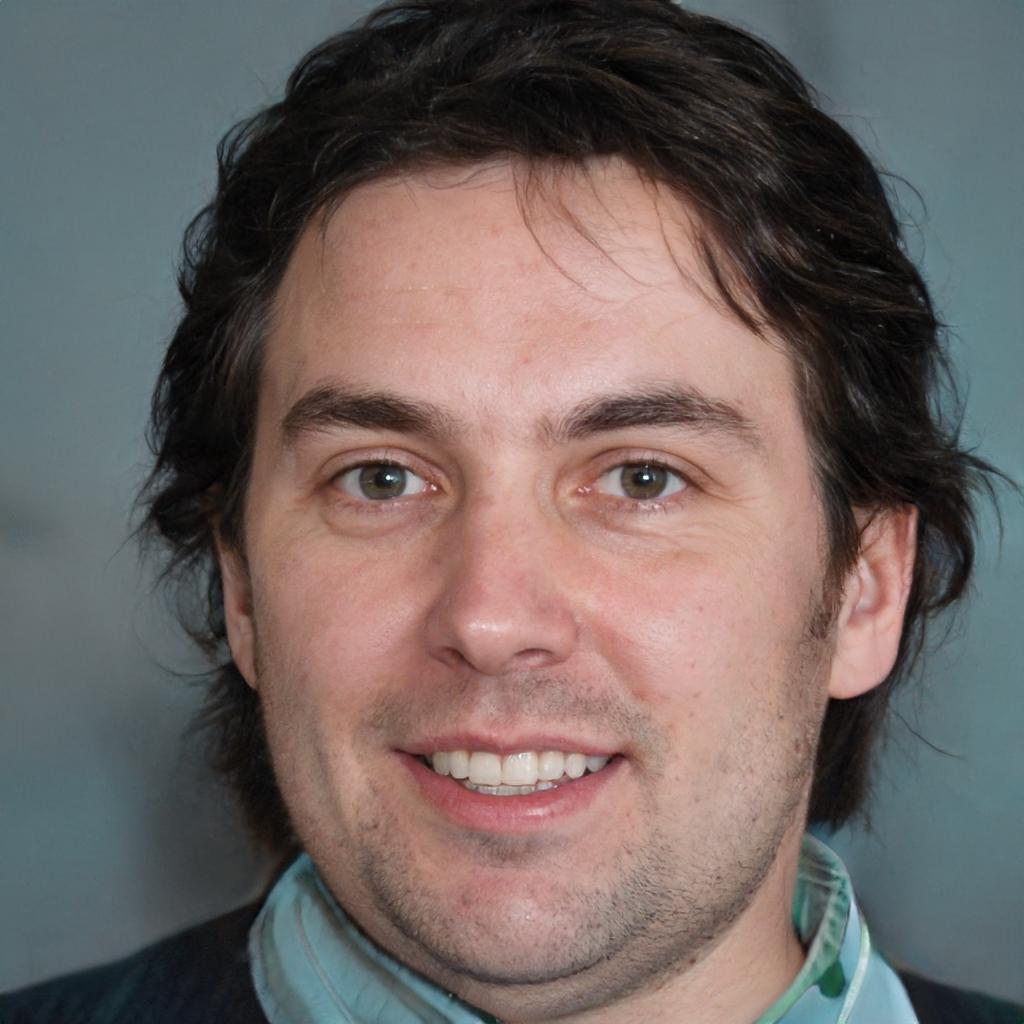 John Smith is the founder and CEO of Karaoke Machines Guru. He is a karaoke tutor and karaoke enthusiast and has been passionate about karaoke since he was a child. He also writes about karaoke-related tips, guides, and product reviews on this website.
He overlooks the whole website and makes sure that everything is running smoothly. Learn more!