Finding the Best Karaoke Machines For Teenage Girls may be a little challenging because it's a Christmas/birthday gift or simply for personal use.
Yet, there will be specific features that these girls will need, so let me share my knowledge here.
Most teenage girls love karaoke. They'd rather be singing than anything else.
If you have a teenage daughter, you want to make sure that you get her a karaoke machine that is going to be big enough for her to use comfortably on her own, and yet not so unwieldy or expensive as to make it daunting or too dear an investment.
You want your teenage girl to have fun with friends and family while they sing out loud to their favorite songs using a karaoke machine in your home.
Maybe, it's also a good time to teach them healthy ways of expressing their emotions through singing and songwriting activities.
Best Karaoke Machines For Girls of All Ages: The Ultimate Guide
There are a number of karaoke machines for teenage girls out there. But if you aren't an expert in this field, you will have trouble finding the right one.
This article will take you through the trade-offs and help with the final choice.
I hope that my recommendations will make your hunt easier!
1. GEARDON G10 | Most Featured-Rich Teenage Girls Karaoke System
Our Review:
The GEARDON G10 elevates the karaoke experience to a whole new level, making it an irresistible musical gadget for teen girls. It's not just a karaoke system, but a companion that accompanies the youth on their exciting journey of exploring music and expressing themselves.
Imagine scrolling effortlessly through an array of songs on a high-end touchscreen tablet. This system offers this luxury, making song selection not just easy but interactive. The tablet, abundant with 32GB memory and laden with exciting apps, unfolds a whole new world of melodies for those spontaneous jam sessions.
The G10 doesn't limit your singing endeavors to one place. Its Bluetooth functionality and the inclusion of two cordless mics mean girls can move around and perform, turning every corner of the house into a stage. Picture a sister duo performing their favorite track, free from the shackles of cords, transforming their bedroom into a concert.
The real game-changer here is the live streaming feature. It's perfect for Instagram and TikTok loving teens, who can now connect this karaoke system to their devices and share their vocal talent with friends, making their music escapades even more fun and inclusive.
What distinguishes the G10 is its karaoke-optimized features. The auto voice control is like a personal voice coach, subtly adjusting the pitch to match the song, thus ensuring your performance is nothing short of spectacular. An LED monitor enhances visual entertainment, while the built-in speaker promises impeccable sound, transforming your average karaoke nights into memorable events.
Imagine going on a trip and missing your karaoke sessions? With the G10, you don't have to. Its travel-friendly design, complete with sturdy wheels and a handle, along with a 12-hour battery life, ensures that your musical companion can accompany you anywhere – from picnics to beach parties.
The versatility of G10 is another aspect to marvel at. Its myriad playback options, including Bluetooth, USB, AUX-out, and Guitar mode, cater to different user needs. Add to that, its six EQ sound effects can transform any space – your backyard or your living room – into a vibrant party scene.
In essence, the GEARDON G10 karaoke system is more than just a gadget; it's a friend that grows with a teenager's musical journey. It offers a blend of advanced features, interactivity, and portability, making it an ideal choice for teenage girls who want to step up their karaoke game.
2. Pyle PWMKRDJ84BT – Best For Party Loving Girls
Introducing Pyle's PWMKRDJ84BT – the ultimate portable karaoke machine designed specifically with teenage girls in mind. When you're in need of a dynamic speaker system that doesn't just whisper but roars, the Pyle's Bluetooth Connectivity PA Loudspeaker & Microphone System shines as the ideal contender.
Despite its modest, suitcase-like size, it exhibits the strength to deliver an audacious sound that could indeed be the life of any party. Coupled with an included microphone and an in-built equalizer, it offers a unique platform to belt out your cherished melodies with panache!
The essence of Pyle's Portable Speaker & Microphone System lies in its ability to simulate the bold and full-bodied sound typically associated with professional PA speakers, all packaged within a conveniently light and portable body.
However, the impressive features don't stop at the sound. Pyle's speaker system encourages you to tap into your DJ-ing talents and construct thrilling multimedia experiences with the included microphone and the potential to sync with your smartphone.
The gadget is equipped with Bluetooth wireless audio streaming functionality, opening up an avenue for you to transmit audio directly from your chosen device through the built-in speaker.
The 'Connect Me' feature ensures that your system and smartphone can form a seamless connection, promising an uninterrupted karaoke session. The package comes with the speaker, a Bluetooth microphone and cables, a CD player, an FM radio, and a USB/SD card reader. This allows you to pull music from an MP3 player or your smartphone with ease.
Why We Selected It For Teenage Girls?
There's a reason why we've singled out the Pyle PWMKRDJ84BT for teenage girls. It's more than just a karaoke machine—it's a platform for expression, creativity, and fun. This speaker system is portable, versatile, and packed with features that cater specifically to their interests and lifestyle.
The machine's ability to connect to a smartphone makes it highly accessible for the digital generation, allowing them to play their favorite tracks and newly-discovered tunes effortlessly. Moreover, the included microphone encourages performance, creativity, and self-expression, critical elements in a teenager's development.
Ultimately, this isn't just a karaoke machine; it's a tool for fun, self-discovery, and teenage dreams coming true.
3. Singing Machine iSM1030BT
Whether you're a solo performer or enjoy duets, this model has something for everyone. In our tests, the iSM1030BT excelled as a versatile girls karaoke system. It facilitates music listening, interactive games, and even picture sharing, offering something for every family member.
Singing Machine has crafted a remarkable blend of features in this model, creating a perfect harmony between technology and entertainment. With features like Bluetooth compatibility, a crystal clear LED display, and an array of sound effects to choose from, it effortlessly ignites excitement in any gathering.
With its integrated pair of speakers and a built-in DVD player that easily connects to your TV through standard RCA connectors, it promises comprehensive control and user-friendly operations.
The iPad stand allows comfortable content viewing from your tablet. Plus, it elegantly doubles as a wireless media dock for your iPhone or Android phone, further enhancing its convenience.
Why We Selected It For Teenage Girls:
Singing Machine's iSM1030BT was chosen particularly for teenage girls because it's more than a karaoke machine; it's a multifaceted entertainment system that connects with their digital-centric world.
The Bluetooth compatibility, paired with the iPad stand and wireless media dock, makes this system ideal for teenagers who love to keep their favorite songs, videos, and photos at their fingertips.
Furthermore, the capacity to create original songs boosts their creativity and self-expression, making it not just a source of fun but also a tool for personal growth. It's a device that not only entertains but also allows girls to express themselves through music, making it a winning choice.
4. eKids Frozen 2 – Best For Young Girls
The eKids Frozen 2 Bluetooth CDG Karaoke Machine isn't your average karaoke equipment; it's a portal to a magical singing adventure perfect for younger girls who dream of belting out tunes alongside their favorite Disney characters.
Devoid of unnecessary frills, this karaoke machine is primed for pleasure, embedding a Bluetooth speaker to connect harmoniously with compatible devices. Whether you're playing from the list of 54 Disney Frozen pre-set songs or streaming tracks of your choice, the eKids Frozen 2 Karaoke Machine is designed to fill your space with delightful melodies.
Optimally designed for younger girls, this machine is the ideal companion for the grade-school set preparing to dazzle at their next party. It isn't just about listening to a catchy tune; this machine puts them in the spotlight, offering the chance to be the star of their own show.
In our personal experience testing this unit, the connectivity was impressively simple and straightforward. A compatible Bluetooth device, be it a smartphone, tablet, or laptop, can swiftly stream your favorite audio tracks. After all, the joy of karaoke is a universal delight!
Imagine singing along with Elsa, Anna, and the rest of the Frozen crew on this charming karaoke machine. It's as straightforward as plugging in your device and hitting play. There's nothing complicated about it!
A point worth noting is the impressive tracklist. The eKids Frozen 2 Bluetooth CDG karaoke machine boasts more than 100 songs, a veritable treasure trove for your young diva to explore. The machine even includes a built-in microphone for direct singing, wall power for unlimited playtime, and video input and output sockets for extended connectivity.
Why We Selected It For Younger Girls:
The eKids Frozen 2 Bluetooth CDG Karaoke Machine stood out to us for its simplicity, charm, and appeal to the younger demographic. The machine is easy to use, features beloved characters, and includes a substantial song list, making it an irresistible choice for young girls.
However, for older teenage girls, this machine may not tick all the boxes. While it delivers in terms of fun and usability, it doesn't boast an array of advanced features or song choices that might appeal to a more mature audience. It's an excellent starter machine, but more serious teenage karaoke enthusiasts might find it lacking in depth and versatility.
5. Karaoke USA DJ Karaoke Machine (GF846)
With the Karaoke USA GF846, you're not just getting a karaoke machine; you're securing your front-row seat to an exhilarating journey of performing your much-loved tunes live.
The GF846 stands a class apart from its competitors with its unique blend of features. It showcases a vivid 7-inch TFT color screen, recording capabilities, and synchronized LED lights that lend an authentic concert-like feel, making it an instant hit among girls who love to perform.
This model is far more than a karaoke machine—it's an all-encompassing Home Karaoke System. With superior sound quality, hassle-free setup, and a wireless microphone, the GF846 has all it takes to transform your home into a vibrant stage.
What sets this model apart is the integrated Bluetooth receiver. Combined with the microphone's receiver, it enables you to stream your choice of songs directly from your device. It's not just about singing along—it's about enjoying a seamless, wire-free musical experience!
In terms of performance, the GF846 outclasses its rivals in the same price bracket, scoring a solid 4.8 out of 5 on our tests. It delivers a remarkable balance of top-notch sound, a user-friendly interface, and versatile connectivity, making it a top pick for girls eager to step into the spotlight.
6. JYX Karaoke Machine
The JYX Karaoke Machine is a comprehensive entertainment hub that thrills with its blend of superior sound quality, versatility, and a splash of vibrant colors, making it an excellent choice for girls who love to sing.
The audio output of this machine is outstanding, thanks to its high-performance audio driver and advanced digital signal processor. These ensure clear sound and robust bass that's sure to make your favorite tunes come alive. It also includes a 5.25" subwoofer and a 2" tweeter, giving girls a delightful musical experience that doesn't distort even at higher volumes.
What's particularly impressive about the JYX Karaoke Machine is its multi-functionality. It boasts the latest Bluetooth 5.0 chip, ensuring swift pairing and stable transmission over longer distances. Additionally, it supports a Micro TF card, Flash USB, and AUX-in connectivity, compatible with most devices. It also caters to budding musicians with a 6.35 microphone/guitar input.
This machine shines in terms of portability, thanks to its lightweight, compact design, and the inclusion of a shoulder strap. The solid wood/leather casing not only looks chic but is also robust and durable. Combined with a high-performance battery offering up to 8 hours of continuous playtime, this machine ensures the party doesn't stop prematurely.
Adding a touch of fun to the device is the colorful disco lights feature. This offers a vibrant, romantic atmosphere that will undoubtedly appeal to girls who love a touch of flair in their karaoke sessions.
Finally, the TWS Mode is an innovative addition that allows you to connect two similar stereo systems for an immersive musical experience.
Final Say
Girl karaoke machines are available in every style and color. It's easy to find the perfect one for your daughter's birthday party.
Many of these devices have been designed to imitate famous recording artists and also allow for the ability to record or save your voice for later playback.
A good karaoke machine will not only entertain your girl but help her grow her confidence and increase the bond between her and you.
Hope your hunt for karaoke machines for teenage girls has finished with these machines and you have found your perfect karaoke system.
If you have any questions don't hesitate to ask in the comment section thank you!
FAQ

s
What to look for in karaoke machines for girls?
The features to look for in a good karaoke machine for girls vary depending on your budget and the quality you expect. It is important to have all the basic features that will ensure that you have a good time.
Some features to look for in Karaoke Machines for Girls are:
A microphone input jack as well as a microphone with volume control 

A headphone jack so that you can listen to your voice while singing and keep your voice volume low

Something that is portable, easy to use, and has a great speaker system

USB port that you can use to connect to external devices and transfer music

The most popular feature is Bluetooth connectivity, so you can stream music directly from your phone
How to make karaoke interesting for teenage girls?
The best way to make karaoke fun for teenage girls is to do a karaoke-themed party. You can have your guests wear costumes, there can be a photo booth, and you can even book a magician or a face painter to entertain your guests.
Karaoke is a great way to bond with your daughter and it's also a great way to get to know her friends.
You can also be a DJ and play music and have people vote on their favorite songs by holding up glow sticks.
You should make sure they have access to a good selection of songs. For this, it's important to create a playlist that includes songs that are relevant to teenage girls, including some current Top 30 hits to make sure the girls have something relevant to sing.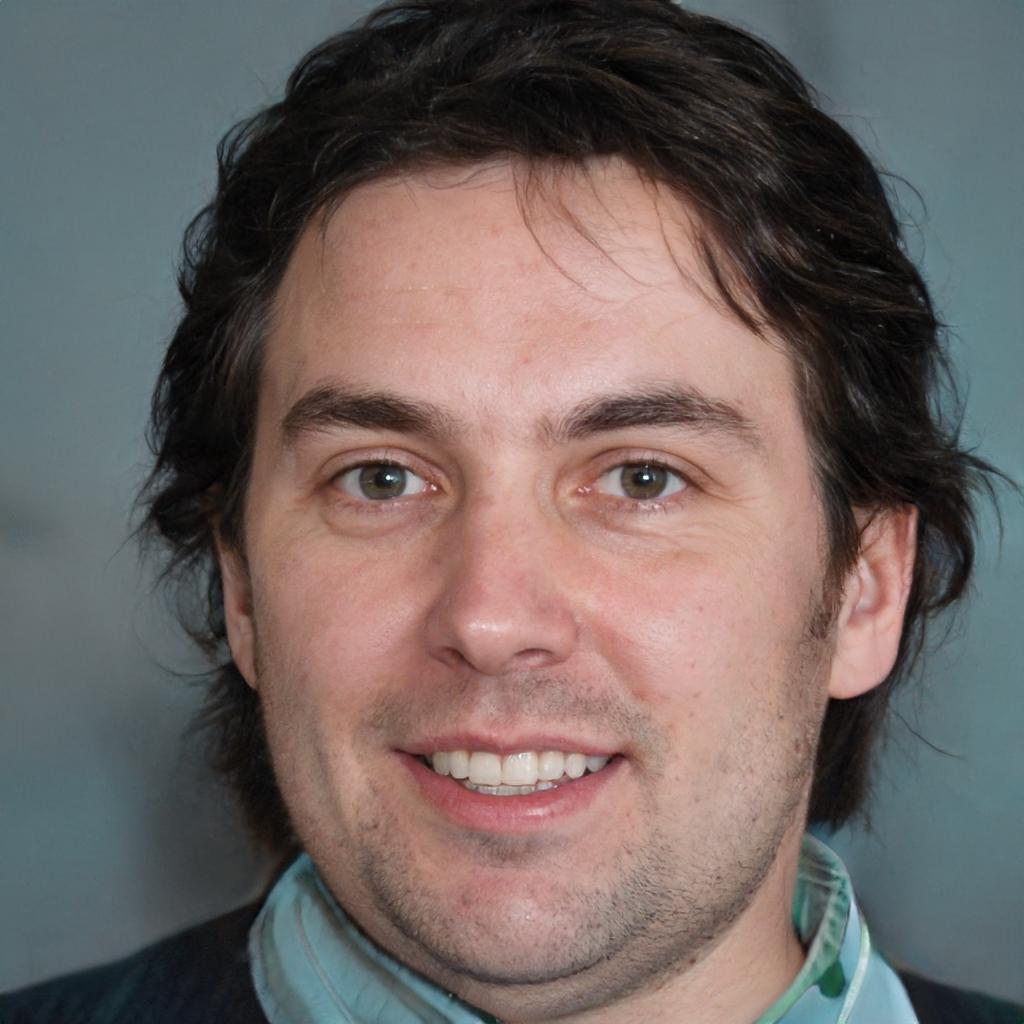 John Smith is the founder and CEO of Karaoke Machines Guru. He is a karaoke tutor and karaoke enthusiast and has been passionate about karaoke since he was a child. He also writes about karaoke-related tips, guides, and product reviews on this website.
He overlooks the whole website and makes sure that everything is running smoothly. Learn more!