If you are looking for some creative and unique karaoke games for kids, then you have come to the right place.
Karaoke is a popular way to have fun and sing, but the experience can be boring for kids. 
Parents want their children to have fun at karaoke parties, but they don't want them singing bad songs or being exposed to the kind of lyrics that they don't want them to hear.
If you're at a loss for finding games and activities to keep the kids entertained at a karaoke party, we have some ideas for you.
Karaoke Games for Kids – (Offline Game Ideas)
The first step for having fun with kids at karaoke is to be sure you have activities that entice them. There are some fun karaoke games that will help your child enjoy themselves.
Here's a list of karaoke game ideas:
1. The Get Up and Dance Game
If your child thinks they can dance, give them an opportunity to show off.  Play some current songs or and let them get up and make their best moves. The more fun, the better, and kids will love this karaoke game.
2. Sing a medley
Top hits and popular songs often fit together well, so you can make up a medley of songs. It's a fun twist on playing a mix of music from different artists and decades. This is one of the fun karaoke singing games for kids.
3. Singing games
If you want to keep the kids on their feet, try singing games like Freeze Dance, or Simon Says. Kids love to act silly, and these games are a great way to get them engaged in singing.
4. Karaoke trivia
If your child is into music facts, ask them some questions about their favorite performers. You can also play a game called "Who sang it better." This is an excellent way to get the kids involved.
5. Sing Today's Hits
Kids love today's top hits. You can play a karaoke game where each child sings the same song, or if you have enough karaoke machines, have everyone sing their own song. You can either play this game with current songs or some classic tunes your children hear on the radio all the time.
6. Sing-Along
If you are playing karaoke tracks with words on the screen, let your child sing along. It's great practice, and they will have fun trying to keep up with the words. It can also improve their listening skills and teach them about phrasing.
7. Battle of the Bands
Get two teams together and see who can belt out a tune better. Pick the songs ahead of time or let them choose. We have even heard of parents letting them use those karaoke machines that attach to their smartphone.
Check this article on the best kid's karaoke machines..
8. Adaptations
If your child is shy, they may not like getting up in front of people.  If they are not ready to perform in front of a group, you can still have karaoke fun with them by letting them sing a capella. This is a great karaoke game for kids if they are not ready to sing in front of others.
9. The Alphabet Game
This karaoke game is super easy. Choose a song and divide the party into two teams. The first team to sing the whole alphabet wins. You can also change it up by doing the first half or last letters of words.
10. Dance Party
If you have a group of kids together, play some dance music or a mix of tunes. Let them get up and do their own version of the latest dances like Soulja Boy or the Dougie.
11. Musical Chairs
This is a great way to sing some karaoke songs that the whole family knows, plus this is one of the best karaoke games for home. Choose a song and let everyone take turns singing it. When the music stops, the person left standing is out.
Keep doing this until you have a winner. This is a fun and easy way to play some karaoke songs, especially during the holidays and on family game nights.
12. Musical Statues
Much like the game musical chairs, but it is more active and requires some quick thinking and coordination. Play some music and dance around until the music stops. When it does, whoever is moving must standstill. Whoever is still when the music starts again is out. It is a fun way to hone your child's coordination skills while singing some really great songs.
13. The limbo
This is a classic party game but can also be played with karaoke. Pick your favorite music, make sure you have enough room to limbo, and let your child enjoy themselves.
14. The Sing-Off
Divide your guests into two teams and have them compete against each other for fun karaoke songs. This kids' karaoke party game is great for siblings and others who know each other well. We went to a party where everyone had to come up with their own cheer song. It was hilarious!
15. Name That Tune
Play songs and have each team or player tell you what the title is. The first person to answer correctly wins that round. Agree on a time limit to keep it fun.
Kids Karaoke Games – Online Karaoke Games For Kids
If your child wants to be a rock star but isn't quite ready to play in front of an audience or you don't have enough karaoke machines to form a band, there are many ways to let your child's passion for karaoke grow via the internet.
Several websites boast free online karaoke games that allow children to sing along to their favorite songs, share their performances with the world and even win awards for their talents.
Nowadays, companies are creating games that combine the interactivity of playtime with the entertainment benefits of karaoke. These sites feature a variety of games for children of all ages, from preschoolers to teenagers.
There are many Internet-based karaoke games available to the average consumer, including Disney's "Karaoke Series" games for children.
Here are some of the best online karaoke games for kids:
1. We Sing
We Sing Pop is a karaoke game that allows children to select from over 100 songs and sing along with the music video. This is a PS4 karaoke game that allows players to choose from a variety of vocal ranges, including pop, dance, girl group, and boy band.
This game is appropriate for individuals of all ages and allows players to choose the difficulty level and number of points required to win.
Sing Bingo, created by SkyZone Entertainment, is a karaoke video game that allows children to play bingo while singing along with top hits from Taylor Swift, Miley Cyrus, and other young artists.
After singing along to a song, players mark off the words on their bingo boards. The more songs kids sing, the faster they fill in their bingo cards.
Once your child's bingo card is complete, they can win prizes and trophies.
3. Karaoke Cloud
Another popular karaoke game is Karaoke Cloud, which features many popular karaoke songs that are updated daily.
This karaoke game allows children to sing along with music videos, track their scores and connect with other online players.
4. SingStar
This is one of the famous PS3 karaoke games for kids that is available for Playstation 3 and PlayStation 2.
SingStar lets children sing along to over 500 tracks and allows them to compete against friends and family in a virtual karaoke competition.
The game also has a "pass the mic" mode that enables each player to take turns singing into a USB microphone.
5. Disney Karaoke Series
Created by Disney, these PS4 karaoke games are fun for the whole family. Currently, Disney Sing It: Family Hits game is a favorite among young children and features karaoke songs from the Disney Channel such as "Let It Go," "Hakuna Matata," and "Evermore."
6. KaraFun TV
This karaoke website is filled with songs from popular children's movies, including "Cinderella," "The Little Mermaid" and "Snow White."
KaraFun TV also allows children to sing along and record videos of their favorite songs and share them with friends via email or social media.
This is another karaoke website for all the family to sing and make music together.
Users can create their own songs using a karaoke microphone and explore the latest music from all over the world.
It is really a child-friendly website with lots of karaoke songs for kids. Parents can create an account on behalf of their children to control the violent content.
Conclusion
Parents can turn karaoke games into an interactive activity that will keep kids entertained for hours with these creative offline and online karaoke games!
In this article, we've included some of our favorite ideas from around the web. We hope you enjoy them as much as we do!
Is your child into karaoke? What are some of his or her favorite games? Please share with us in the comment section below.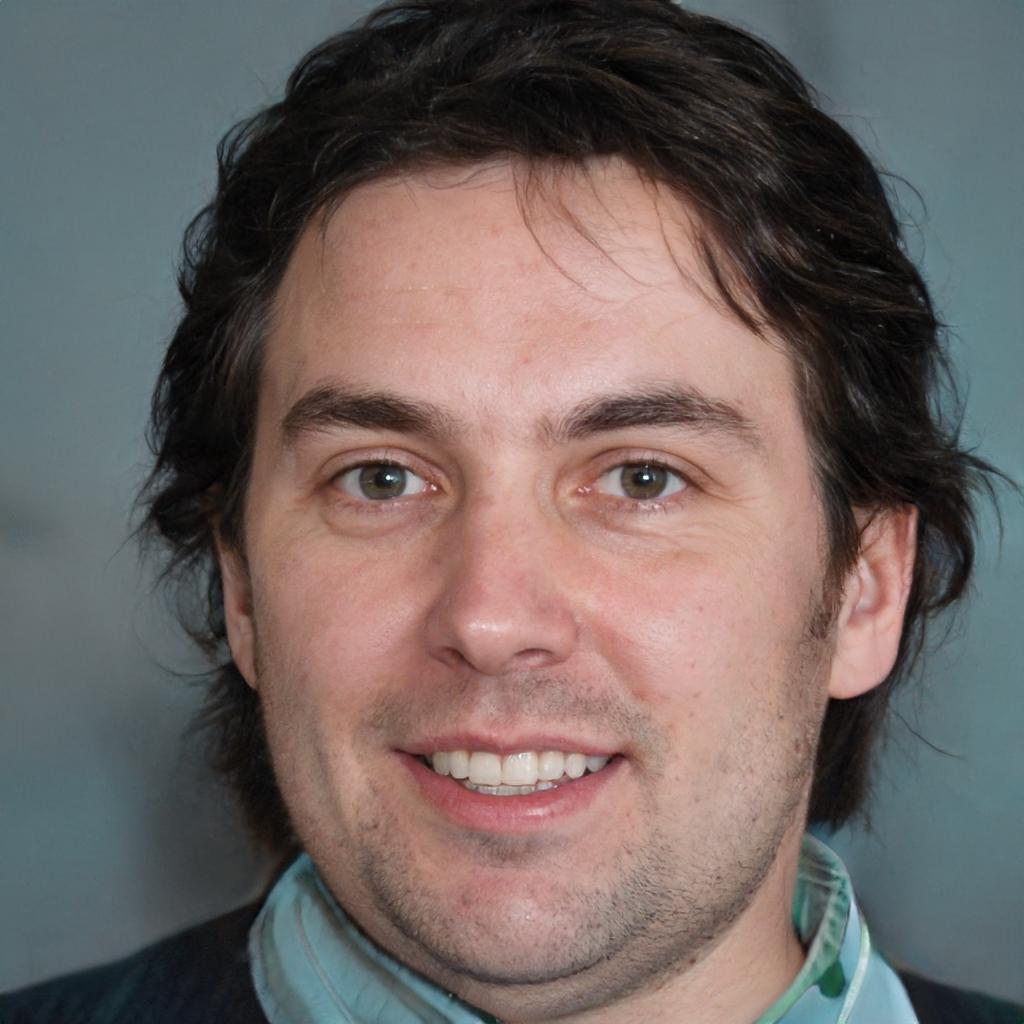 John Smith is the founder and CEO of Karaoke Machines Guru. He is a karaoke tutor and karaoke enthusiast and has been passionate about karaoke since he was a child. He also writes about karaoke-related tips, guides, and product reviews on this website.
He overlooks the whole website and makes sure that everything is running smoothly. Learn more!