It's hard to find a good Korean karaoke machine in markets. Most of them are not that good and you can't use the high-quality songs on them. As the popularity of Korean songs has increased, so has the number of Karaoke machines and apps that allow you to sing karaoke songs.
We know how annoying it is to buy the Korean Karaoke Machine and realize that the sound quality sucks or there is no song you like. That's why we created this review, so our readers could easily find out which karaoke machines are worth buying and which ones aren't.
You need a Korean karaoke machine with great sound quality and enough features to make your party special. But most of these machines are expensive and have complex interfaces that require an instruction manual just to set up. So, we have listed some of the best Korean karaoke machines which we think will help you find the right product according to your needs and requirements.
Read our review carefully, so that you can make the best decision while purchasing these products.
Best Korean Karaoke Machine – Our Top Picks
In this article, we will review the best Korean karaoke machine made by different manufacturers. We will not only look at which one is the best, but we will also tell you what to look for when buying a Korean karaoke machine. So, you can make the best choice and get a karaoke machine that satisfies your needs.
We also include a buyer's guide at the end of the article, where we provide some useful information that will help you to sort out the devices based on their features and specifications.
1. Kumyoung Touch Screen Singing Korean Karaoke Machine
The Kumyoung Karaoke system is the best Korean-made karaoke machine you can buy. It has lots of features and options for beginners, as well as professionals. The machine comes with a 4TB HDD which means that there is plenty of storage space for all your karaoke songs.
We tested this machine and the sound quality on this machine is outstanding. You will be able to hear the lyrics with crisp and clear sounds. The machine also has a USB port which means that you can connect to other devices as well, for example, a laptop.
What we loved the most about this karaoke machine is its touchscreen monitor. It makes it super easy to navigate through all the menus and features. You don't have to spend hours and hours looking and learning how to use this machine.
The machine also comes with a very useful remote control and it is very helpful in case you have a big room and you can't always be sitting by the machine. You can easily control it from your chair.
It includes two professional microphones with an excellent range, so you can get up and sing your favorite songs. The machine also has a special effects option that allows you to control the echo.
This machine also comes with a scoring system so you can always see how you are doing, if you are improving or not. So, if you are looking for a karaoke system with scoring options this is the best option you can get. It also comes with a folder of songs preloaded into the machine, so you don't have to download all of them.
If your goal is to have a great house party and impress all your guests with an excellent karaoke machine, then this is the best Korean karaoke machine for you.
2. Carpool Karaoke The Mic – Korean Karaoke Microphone
The Carpool Karaoke Microphone is one of the only karaoke mics with voice-changing effects, duet options, and a wireless connection.
We have had this karaoke mic for about 2 weeks now and we love it. It has great sound with no static or interference and we love that you can plug your phone into it and sing along to your favorite songs.
This karaoke microphone has built-in speakers which makes it a mini-karaoke machine. It is very easy to use and you can also connect wirelessly to your phone with the Bluetooth function.
The changing voice effect is great and the duet options are nice too! It's priced very affordably and works great. We recommend it to anyone who is looking for a fun karaoke mic that won't break the bank!
Its build quality is fantastic, it's made of plastic but it still feels like a durable product. The sound quality is pretty good too in fact we don't notice any static or interference, and the range seems to be quite good it also comes with 3 color options so you can choose which one you like the best!
Just plug it into your smartphone or tablet via Bluetooth and then connect with your favorite karaoke app and start singing your heart out!
3. InandonKV-619 Karaoke Machine
This Korean karaoke microphone with a touch screen is a must-have for your home karaoke parties. It comes with a wireless microphone and a large touch screen which you can use to view lyrics while singing, control the volume, and choose your favorite song.
It's pretty easy to set up and use, just power it on and connect the microphone with the machine via Bluetooth and start enjoying your karaoke party! So we recommend this to anyone who wants a high-quality karaoke machine with a mic that delivers good sound and is easy to use.
Its sound quality is great, really clear and loud without any static or hissing, you can control the volume with simple buttons or on the machine itself so there are no problems regarding this matter!
We tested this and its build quality is pretty good, it's made of premium materials and it has a great design to fit any room interior. If you are looking for a high-quality karaoke machine with the best features this is the one for you!
4. KaraoKing Karaoke Wireless Microphone Speaker
We loved this Korean Karaoke Speaker Microphone because it is a wireless microphone so you can move around freely and impress your audience with your amazing voice!
It comes with a disco ball which makes any party fun and exciting, people love going to parties where there's a disco ball! It also gives you the option to connect your phone or tablet to the device which enables you to control your microphone while singing!
What we love the most is that the product itself feels sturdy and durable. It's perfect for kids since it's very safe compared to other normal microphones. As far as compatibility goes it works absolutely perfectly on TV or PC/Laptop.
It's been a while since we came across a product that is so durable and competitively priced, It will be our Best Pick for this year again!
We highly recommend this Korean karaoke wireless microphone speaker because of its amazing features and affordable price! The Perfect gift for the person who loves going to parties and loves singing in their spare time!
5. SEAPHY Korean Karaoke Machine for Adults & Kids
We chose the Seaphy karaoke machine for Adults & Kids because it is simply amazing and comes with a colorful DJ light show! It has the same amazing sound quality as the previous version but is very affordable. There are 10 built-in songs with multiple settings for recording your songs.
This machine comes with a microphone and a stand, powerful sound for up to 150 people, a multi-functional PA system that can be used as an auxiliary speaker or monitor, easy to use and there is an accompanying function to control the bass, treble, echo, and volume!
This karaoke machine is perfect for the person who looks for a robust machine that can be used at home or at an office party. It has great sound quality and it's very durable!
We certainly recommend you buy the Seaphy Korean Karaoke Machine because it will provide endless fun and entertainment! Its colorful DJ Light provides a great atmosphere in which to sing and will make you feel like a real star!
We loved that it comes with an easy operating system. Simply press the "SELECT" button and it will automatically search for your favorite song. Another feature found when we are testing this Korean Karaoke Machine is we will easily remove vocals from songs. This Korean karaoke machine cost less than  $200 which makes it much more affordable and the best choice for both kids and adults.
FAQs
Q. Do Korean Karaoke machines include a long list of Korean songs?
Some of the Karaoke machines come with a huge library of songs but some have to be bought separately or to be downloaded online.
Q. Can I connect my karaoke machine to the TV?
Most Karaoke machines can be connected to your TV, check the specifications of your device.
Q. Can a Karaoke machine be used with a phone?
Yes, the Karaoke machines can be connected to your phone or tablet with a 3.5 mm audio jack which is commonly found in all karaoke systems.
Q. Are Korean Karaoke Machines good for kids?
Yes, Korean Karaoke machines are very safe for kids and it is recommended that you engage kids in singing because it is very healthy for their mental development. We have reviewed kids' karaoke machines so must check them out!
 Conclusion
Karaoke machines are a great gift for yourself or your friends! It is very rare to find a product that provides endless hours of fun and then is affordable too.
We hope you found our review of the best Korean Karaoke Machines helpful and we recommend you purchase one today!
If you have any questions, let us know in the comments below.
Thanks for reading!
Also Read: Best Karaoke Machines For Teenage Girls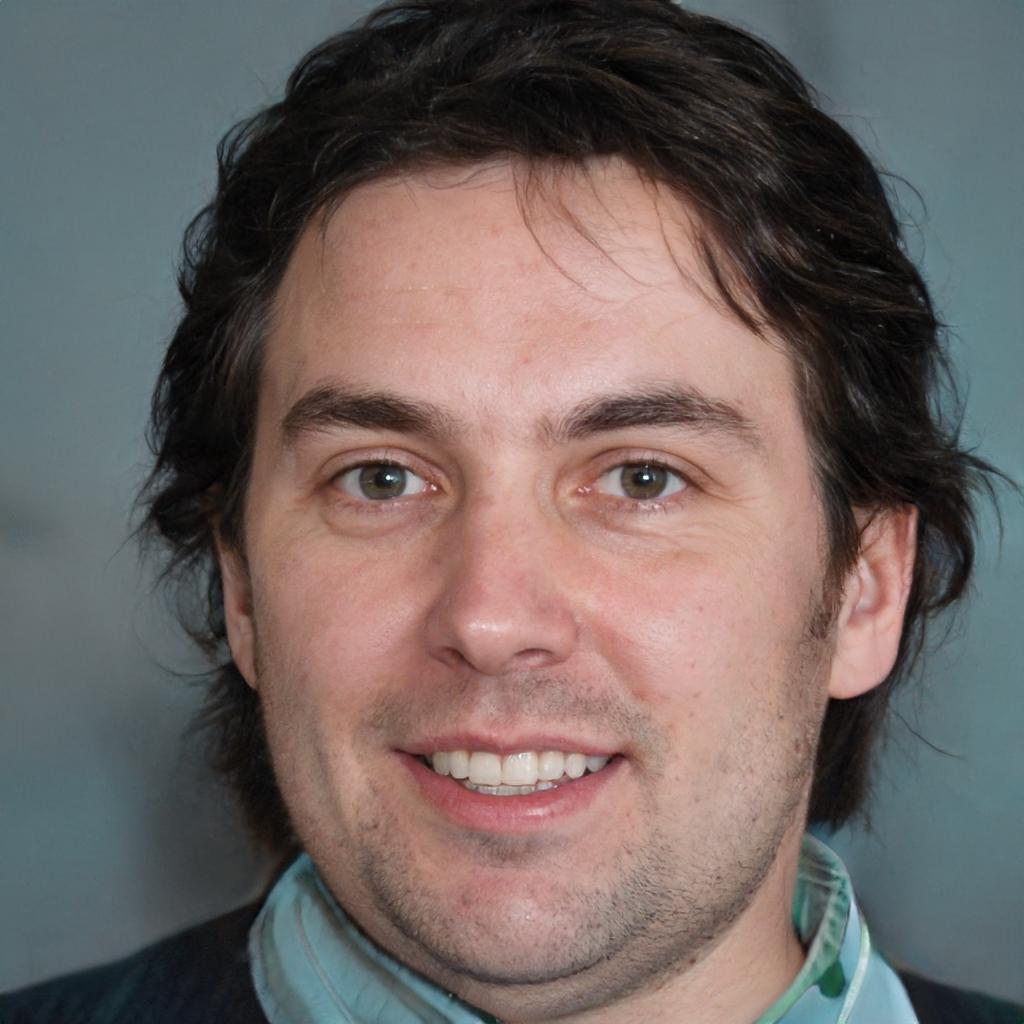 John Smith is the founder and CEO of Karaoke Machines Guru. He is a karaoke tutor and karaoke enthusiast and has been passionate about karaoke since he was a child. He also writes about karaoke-related tips, guides, and product reviews on this website.
He overlooks the whole website and makes sure that everything is running smoothly. Learn more!