The wireless microphones with built-in speakers are a great source of entertainment and fun.
We think, no one should miss the fun, that's why we thought of adding some microphones with a speaker system in this blog post.
These speakers are not separate but are built-in the Wireless Microphones and work as the same unit.
All microphones are very portable microphones and not very different from ordinary microphones. The only difference is that they have a lot of amazing functions you can perform from the microphone itself and setting them up is a child's play.
When you intend to buy karaoke microphones you have two options to choose from, first is to either buy a cordless microphone, with a built-in speaker system and the second is to buy a separate karaoke machine or a karaoke speaker with just a wireless microphone.
The benefit of having a wireless karaoke microphone with a Built-in Speaker:
You can connect it via Bluetooth and sing along

You have the flexibility to control microphone functions from the mic

Easy to set up for small parties and family gatherings

Freedom of movement for artist

You can easily pair two microphones for duets singing
These portable microphones with built-in speakers won't offer the same quality as you will get from a separate speaker system or karaoke machine but they are compact and convenient to use for small occasions.
As compared to separate sets up they are very easy to set up.
For a quick karaoke set up, it's an excellent choice.
if you are having a small karaoke get-together you will not have to buy a separate speaker system for the microphone.
All Wireless microphones we have added include the latest features with the good built quality and cover every budget.
We hope you have now made up your mind about buying a microphone with a speaker so check out our reviews on some of the best wireless microphones.
TOSING 016 | Premium Quality Wireless Microphone with Speaker
Product Description
Tosing 016 is equipped with professional-level features with a super-premium look and design.
This professional wireless microphone delivers crystal Clear Sound with a noise reduction function and USB recording function.
Speaker System
This wireless microphone has a 20W Speaker System (2 x 10W dual speakers).
Which is the biggest output as compared to any other wireless microphone brand which includes speaker systems in microphones.
Company Claims it be the 1st biggest 20W output in the world with dual Sock Films.
The microphone speaker system is designed to produce excellent loud sound with many other built-in effects.
It is suitable to cover any small occasion like birthday parties, karaoke practice, beach get-togethers and friends and family get together or any other small gathering.
Microphone Features
This handheld portable Bluetooth microphone comes with a noise reduction function to produce a clear sound connection.
Its multi-angle design emits heat quickly so you can safely perform for a longer time.
More Special Features
With Tosing 016 you can change your car to KTV immediately with the simple-to-follow steps.

FM Radio Function which supports 5MHz, 106.5MHz, 107.5MHz frequencies

4000mAh battery to enjoy unlimited karaoke singing

You can enjoy multiple methods to connect like SD card, Bluetooth, and Car FM Connection

It Includes Enhanced Base and treble Effect in addition to KTV Effect.

It also comes with a feature to eliminate the original voice

Comes with Tosing Waterproof Bag in the box

12-Month Warranty from seller
BONAOK Q88 | Best Wireless Karaoke Microphone
Product Description:
This Bluetooth wireless karaoke microphone comes with a superior louder speaker which is perfect for duet singing and accompaniment.
The Bonaok has done a great deal of work to make this microphone a professional high-end wireless microphone.
Within the price range of this, you will not find any better microphone than Bonaok Q88, which comes with so many amazing features that can cover every occasion and you will get superior quality of sound.
It comes with a built-in speaker system that consists of a very powerful speaker for small parties.
If you have a big party in mind then, don't worry it got you covered for that too, as you can connect it to a separate bigger Bluetooth speaker system.
You can connect the mic with the bigger speaker with the help of an Aux Cable then pair your phone with the mic via Bluetooth and play any song and your voice will come from separate Bluetooth speakers.
Speaker System:
The Bonaok has equipped this wireless mic with a special technology called DSP technology to make this speaker powerful.
Not only this, but it also includes an amazing 3-layer filter to avoid popping and give you exceptional sound quality.
It produces 360° surrounding sound so everyone can hear it loud and clear.
You can also control the speaker volume and other functions from the menu provided on the microphone handle.
Microphone Features:
This Wireless Karaoke microphone is designed to give a smooth and clear voice with perfect music sound with its 3-layer net so you can perform with full confidence.
Singing Solo is good but if you have a partner to back up then it's super good so keeping that in mind the Bonaok has given Duet Function in this microphone.
There is a detailed easy-to-follow guide on how to use the duet function in its leaflet.
The microphone is decorated with beautiful 7 color party lights to make you more prominent on the stage and to give you a party-like atmosphere.
More Special Features:
Original Singing And Accompaniment function

Duet Function

Bluetooth Connectivity

Recording Function

Echo Effect and Reverb effect function

2600mah Rechargeable battery to support more than 4 hours of playtime

SD Card Support to play your favorite music anytime at any place.
HMovie | Wireless microphones with built-in speakers
Product Description:
If you want a wireless microphone with speakers and also all the functions that a higher price microphone has then you have the option to choose the HMovie.
It's very affordable and rich with features microphone which is perfect for your singing classes, karaoke practices, and duet singing and your small parties and gettogether.
If you are into duet singing we suggest, you buy pair of them as it supports duet singing and also, it's not very expensive moreover, it's very easy to pair with.
Speaker System:
Like we said before you will get many features from this microphone like you get exceptional quality stereo sound from dual speakers which are enhanced and upgraded.
More Special about this microphone is that like The Bonaok it also includes DSP Technology so to give you super rich bass and powerful stereo sound with superb clarity.
Microphone Features:
The HMovie is a Bluetooth handheld portable microphone that comes with enhanced 360 degrees of sound pickup technology with a noise reduction function so to give a clear and smooth sound.
This Karaoke Microphone includes a pro reverb chipset to produce high-quality sound with 5 channel stereo functions moreover it also includes many sound effect buttons like echo control on it.
HMovie supports the duet function for which you must have two microphones. The procedure for pairing two microphones is very easy and it's given on the seller's website and also on the leaflet that comes with it.
More Special Features:
It includes Base Control, Echo Control, and Treble Control button on it to make your singing more professional.

30 Hours Playtime with 3300mah Rechargeable Battery

One Button for Vocal Elimination

6 Watts 2 Speaker and Amplifier for good sound quality.

Support SD Card to play your favorite music.

Support all devices like iPhone/PC/Android
MR. MICROPHONE | Budget-Friendly Wireless Microphone with Speaker

Product Description:
It's a very budget-friendly microphone with Bluetooth and a speaker with many more functions.
Price is low but that doesn't mean it lacks function rather it includes some features that are not even included in the above microphones like sound effects and recording function.
This microphone is a good wireless microphone for singing.
For karaoke lovers, it's the best choice at a cheap price, as you can buy many of them for you and your family and if you have kids then you can buy them this amazing cordless microphone with the speaker.
You can live stream with it Post YouTube videos or play your favorite music tracks without any complex setup.
It's also perfectly suitable for kids as it's very easy and fun to use with many amazing effects and features.
Speaker System:
This microphone includes a built-in amplified speaker system with 5 voice benders and a super easy-to-use mixer.
If you are looking for wireless microphones with built-in speakers at a low price then MR. MICROPHONE is your best choice.
This speaker produces a loud sound and comes with a super bass booster function.
Microphone:
This top wireless microphone is a unidirectional condenser microphone with a noise reduction function and Voice Enhancer function.
With its Sensitivity power, it catches every up and down of voice.
Comes with very exciting superpowers like it work even if you have no internet or wifi and it comes with rocking sound effects like studio reverb effects and pitch effects.
Super portable microphone because of its rechargeable long-lasting battery, so you can take it with you anywhere and it will not disappoint you, You can also use it as a Megaphone.
More Special Features:
USB Quick Charge Cable to charge your microphone in no time.

Aux Cable so you can use it in your home studio or your laptop or phone.

SD Card Reader and USB Readability

Record and Save Ability

Professional Studio Effects including Echo, Voice Enhancer, Bender, and Reverb effect.

This microphone also comes with a rechargeable battery.

Connects with all devices like iPhone, Andriod, PC Laptops, etc.

RETURN POLICY: It comes with 30 Days full Money Back Guarantee from the Seller.
Our team has tested and selected only the top wireless microphones with built-in speakers.
Our List is Short but we preferred quality over quantity and we also hope you do the same.
We have considered every aspect while selecting these microphones like your budget, technology they used, durability, price, and quality of sound, So you can buy any of them without hesitation you will get a quality product for sure.
We also suggest buying pair of them because it's better to have two of them for a good party session.
Moreover, almost all microphones support duet function, so You and your friends can enjoy duet singing.
We hope you liked our recommendations and review of these products.
If you have any suggestions or questions about these products, you can ask in the comment section or you can contact us via the "Contact Us" Page.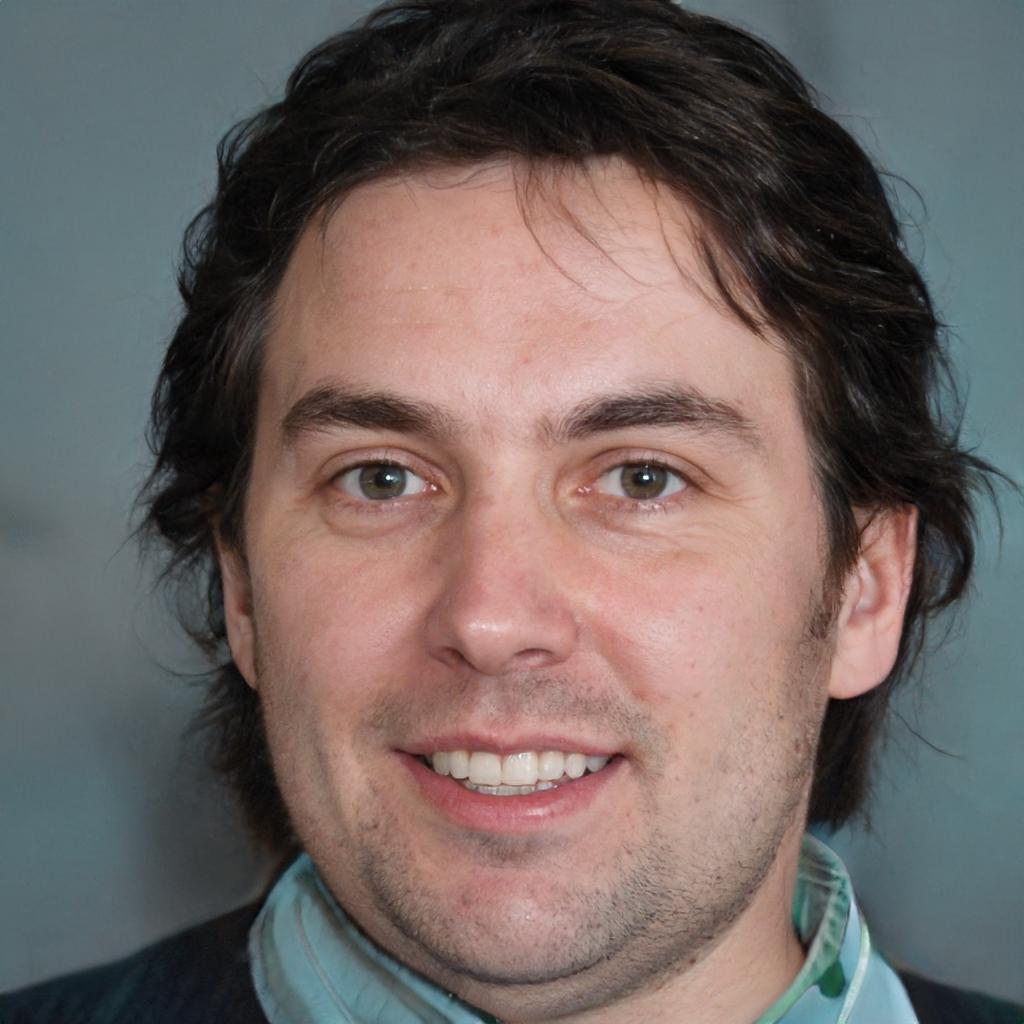 John Smith is the founder and CEO of Karaoke Machines Guru. He is a karaoke tutor and karaoke enthusiast and has been passionate about karaoke since he was a child. He also writes about karaoke-related tips, guides, and product reviews on this website.
He overlooks the whole website and makes sure that everything is running smoothly. Learn more!