Korean karaoke, or Noraebang, is a beloved pastime, but choosing the right song can be a daunting task.
Ever tried to belt out your favorite Korean karaoke song, only to realize you've chosen a tune that's way too high for your vocal range? 
Or perhaps you've found yourself in the middle of a song that's so fast-paced, you can barely keep up with the lyrics? We've all been there, haven't we? 
What if there was a list of the best Korean karaoke songs that could turn your next karaoke session into a night of unforgettable fun? Songs that are just right for your voice, with a tempo that won't leave you breathless, and lyrics that you can confidently sing along to? Wouldn't that be a game-changer?
Well, you're in luck! This article is your golden ticket to a world of Korean karaoke songs that are not only popular but also enjoyable to sing, regardless of your vocal prowess. So, are you ready to discover the tunes that will make your next karaoke night a hit? Let's dive in!
The Cultural Significance of Noraebang in Korea
– Karaoke in Korean, or Noraebang, is more than just a fun pastime. It's a cultural phenomenon that permeates every aspect of society. From business meetings to family gatherings, Noraebang is a staple of Korean social life. Can you imagine a business meeting ending in a karaoke session in the western world? In Korea, it's quite common!
– Noraebang rooms are a unique feature of Korean karaoke. Unlike the open-stage karaoke bars in the west, these are private rooms where you can sing your heart out without the fear of judgment. Ever wondered why Koreans are so comfortable singing in front of others? It's because they've been practicing in the safe confines of Noraebang rooms!
– The Korean karaoke machine is a marvel of technology. It's not just a music player; it's a complete entertainment system. From scoring your singing to offering a vast library of songs in multiple languages, these machines are designed to make your karaoke experience unforgettable. Isn't it amazing how technology can enhance our enjoyment of music?
– Noraebang is also a tool for emotional expression. In a society where outward displays of emotion are often restrained, singing in a Noraebang room offers a cathartic release. Have you ever felt a surge of emotions while singing your favorite song? That's the power of music, and Noraebang taps into that beautifully.
– Finally, Noraebang is a reflection of Korea's love for music and performance. The popularity of K-pop worldwide is a testament to this. But it's not just about professional singers; Noraebang allows everyone to experience the joy of performing. After all, who doesn't love the feeling of being a rockstar, even if it's just for a few minutes?
How Popular is Karaoke in Korea?
If you've ever searched for "Korean karaoke near me," you're not alone. Karaoke, or Noraebang, is a cultural cornerstone in Korea, as integral to social life as barbecues and baseball games are in the U.S. But how popular is it, really? Let's dive into some facts and figures.
According to a survey by the Korea Culture and Tourism Institute, nearly 50% of Koreans visit a Noraebang at least once a month. That's half the population singing their hearts out regularly! Can you imagine half of your city's population heading to a karaoke bar every month?
There are over 30,000 Noraebang establishments in South Korea, as per the Korean Statistical Information Service. To put that into perspective, that's more than the number of McDonald's outlets worldwide! Isn't it astounding to think there are more places to sing karaoke in Korea than there are places to grab a Big Mac globally?
Karaoke's popularity isn't limited to the younger generation. A study by the Korean Senior Citizens Association found that 65% of seniors consider Noraebang an essential part of their social life. Who said karaoke was only for the young at heart?
In essence, karaoke in Korea is more than a pastime; it's a way of life. It's a place for friends to bond, families to connect, and individuals to express themselves. So, the next time you're looking for a "Korean karaoke near me," remember, you're about to partake in a beloved Korean tradition enjoyed by millions.
Best Korean Karaoke Songs (Popular Hits)
#1. "My Love" by Lee Jong-hyun
You know those songs that tug at your heartstrings? This is one of them. Perfect for those who love to get lost in the emotion of a song. Got a soft, emotive voice? This one's for you.
#2. "Gangnam Style" by Psy
Who hasn't danced to this global hit, right? If you're the life of the party, this upbeat, danceable tune is your go-to. Ready to bust out those iconic dance moves?
#3. "Nobody" by Wonder Girls
This one's a classic! Ideal for those who can hit those high notes and love a good group sing-along. Who can resist that catchy chorus, right?
#4. "Bom Bom Bom" by Roy Kim
Fancy something softer? This acoustic number is like a breath of fresh spring air. If you've got a warm tone, this song's a winner.
#5. "Gashina" by Sunmi
Feeling a bit sassy? This powerful tune is for those who aren't afraid to own the stage. Ready to channel your inner diva?
#6. "DNA" by BTS
A fast-paced, catchy number for the K-pop lovers out there. It's a bit of a challenge, but hey, who doesn't love a good sing-off?
#7. "I Will Go to You Like the First Snow" by Ailee
Remember that tear-jerker from "Goblin"? If you can handle those high notes, this one's a showstopper.
#8. "Love Scenario" by iKON
New to karaoke? This easy-to-sing, relatable tune is a great place to start. Who said beginners can't rock the mic?
#9. "Spring Day" by BTS
This one's a real tear-jerker. If you can pour your heart into a song, this one's a crowd-pleaser.
#10. "Bad Boy" by Red Velvet
Got a bit of an edge? This sultry hit is for those who love to command the stage. Ready to let your inner bad boy or girl shine?
#11. "Cheer Up" by TWICE
This energetic number is perfect for a group performance. Who can resist those fun dance moves, right?
#12. "Eyes, Nose, Lips" by Taeyang
Another one for the ballad lovers out there. If you can hit those high notes, this one's a real crowd-pleaser.
#13. "Dope" by BTS
Up for a challenge? This fast-paced hit is for the seasoned karaoke veterans. Ready to show off your skills?
#14. "Bubble Pop!" by Hyuna
This upbeat, danceable tune is perfect for those who love to entertain. Ready to get the party started?
#15. "If You" by BIGBANG
This emotional ballad is a great choice for those who can convey deep emotions. Ready to tug at some heartstrings?
So, there you have it! A mix of ballads, upbeat tunes, and crowd-pleasers. Ready to take the mic and steal the show?
Best Kpop Karaoke Songs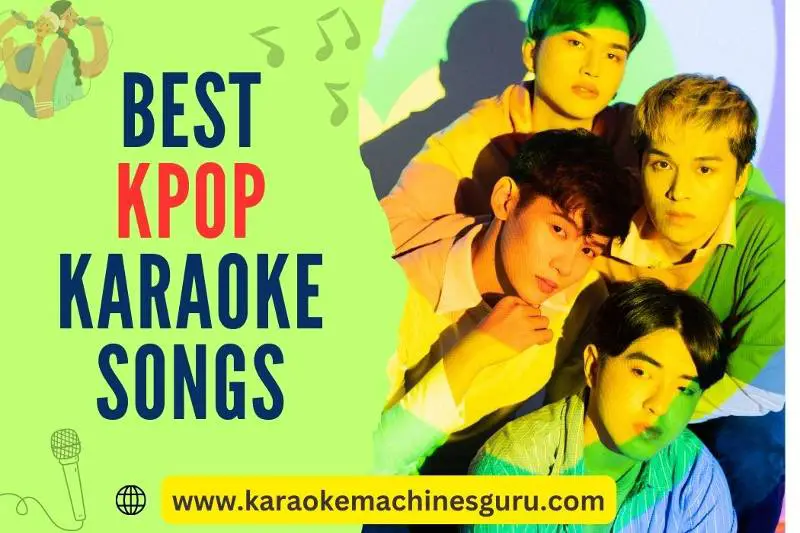 So, you're a K-pop fan, huh? Ready to take your love for K-pop from the dance floor to the karaoke stage?
Let's dive into the ultimate Korean karaoke song list that'll make your next K-pop karaoke online session a hit.
#1. "Boy With Luv" by BTS
This tune is like a shot of caffeine – upbeat, energetic, and guaranteed to get your feet tapping. Perfect for those who can match the high energy of BTS themselves.
#2. "Kill This Love" by BLACKPINK
Got a powerful voice? This anthem is your chance to let it shine. It's all about confidence and stage presence with this one.
#3. "Love Scenario" by iKON
If you're new to the karaoke scene, this song's simplicity will be your best friend. It's like a warm-up before the big game.
#4. "TT" by TWICE
Ever dreamt of being in a girl band? Here's your chance. Gather your friends and get ready to own the stage.
#5. "Growl" by EXO
This one's for the pros. Fast-paced and energetic, it's like a rollercoaster ride. Buckle up!
#6. "Ddu-Du Ddu-Du" by BLACKPINK
Ready to channel your inner diva? This song's dramatic beats are your runway. Strut your stuff!
#7. "Likey" by TWICE
This song is like a sugar rush – sweet, energetic, and fun. Perfect for a group performance that's all about having a good time.
#8. "Peaches" by Kai
This one's a smooth ride. If you can convey deep emotions, this song will let your voice shine.
#9. "Psycho" by Red Velvet
Feeling bold? This sultry hit is your chance to take the stage by storm.
#10. "Oh My God" by (G)I-DLE
This dramatic anthem is all about power. If you've got a voice that can command attention, this one's for you.
#11. "Fancy" by TWICE
This catchy number is like a party in a song. Gather your friends and get ready to light up the stage.
#12. "Monster" by EXO
This one's a challenge. Fast-paced and intense, it's like a sprint. Ready to go the distance?
#13. "As If It's Your Last" by BLACKPINK
This upbeat song is your chance to let loose and have fun. It's all about enjoying the moment.
#14. "I Can't Stop Me" by TWICE
This energetic hit is like a dance-off. Got the moves and the voice to match? This one's for you.
#15. "Dynamite" by BTS
This song is like a fireworks display – bright, energetic, and unforgettable. Ready to end the night with a bang?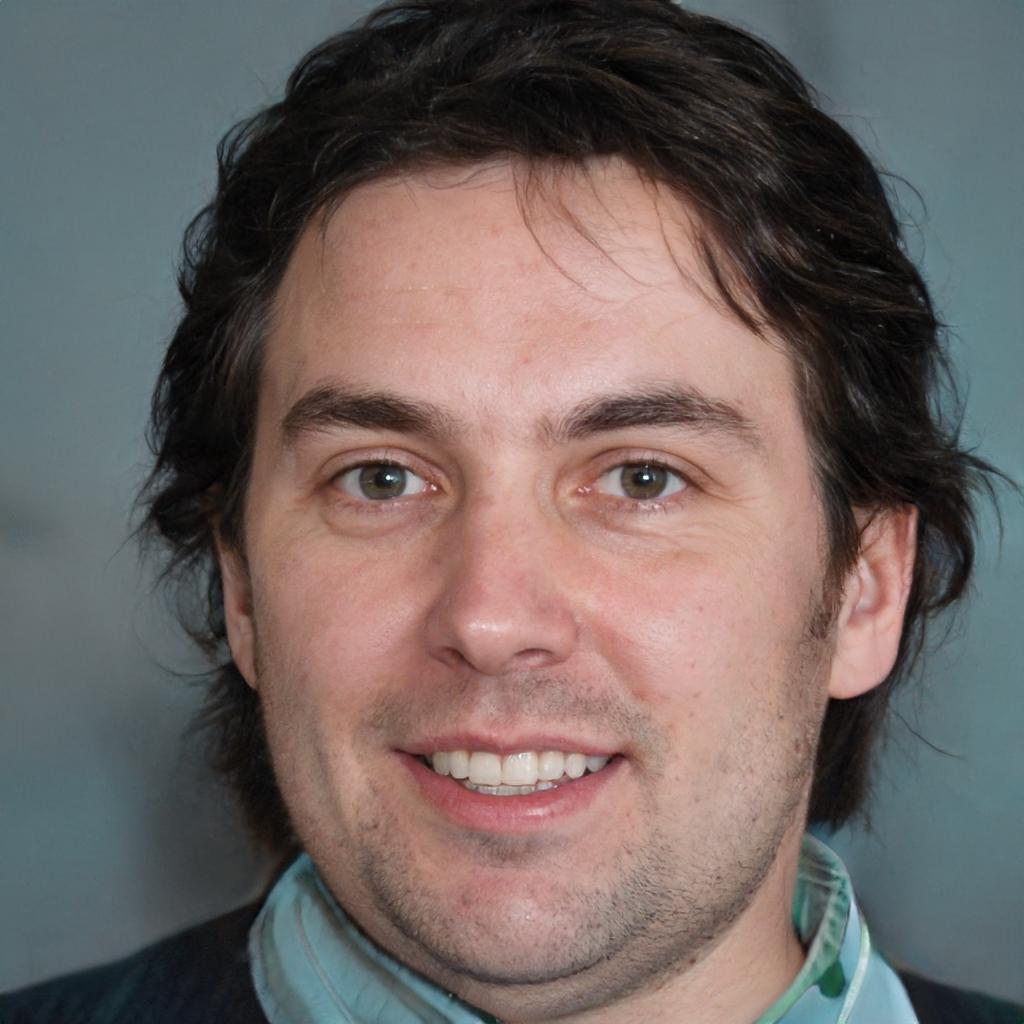 John Smith is the founder and CEO of Karaoke Machines Guru. He is a karaoke tutor and karaoke enthusiast and has been passionate about karaoke since he was a child. He also writes about karaoke-related tips, guides, and product reviews on this website.
He overlooks the whole website and makes sure that everything is running smoothly. Learn more!