Many people get confused about how to set up a Karaoke System with a laptop because it seems a complicated setup although it is very simple if someone guides you on how to do karaoke with laptop.
If you are planning to host any karaoke event all systems can be ready in just a few minutes.
We will answer all of your questions that you have in mind now so you will have no confusion after reading this article so keep reading.
Basic things you will need to setup a Karaoke System with a Laptop include:
Laptop or MacBook ( Any will do the work )

Wireless or Wired Microphone

Mixer (Not Necessary, We will discuss it later if you need it or not)

Sound Output Source (You can use Laptop speakers or Separate Basic Speaker or High-End speakers we will discuss it later)

Audio Source for Karaoke songs (YouTube, Karaoke apps, karaoke software, CDs, and CD+G, etc)

Video Source for Lyrics( You can use a Laptop or TV for this purpose)
We will discuss all the above in detail, so no need to worry you will be ready for the next party in minutes. Let's Continue…
There are three ways to setup a karaoke system with a laptop:
Using Laptop as a prime source of sound output and Separate Microphone as Input (Easiest Setup)

Using the Separate Speaker system or karaoke machine for sound output, Microphone for voice input, and Laptop as an audio source for karaoke song and video lyrics (Excellent Setup)

Using Audio Mixer, Speaker System or karaoke machine, Laptop, and Microphones all together (Advanced Setup)
Let's discuss all of them one by one
First Setup: Using Laptop as a prime source of sound output and Separate Microphone as Input
To do Karaoke with a Laptop this is a simple set up all you have to do is connect your mic to Laptop.
Two types of mic can be used to connect to a laptop for karaoke, wired mic, and wireless mic.
Both are suitable but we suggest, you have a wireless mic although not necessary but it's comfortable to handle.
If you have a wired microphone you can connect It to a laptop via a headphone jack.
[note note_color="#d9d9c7″ text_color="#5d5858″ radius="3″]If your Laptop does not come with a headphone jack as many new ones have excluded this feature you can buy USB Sound Adapter (External Sound Card) to connect your headphone as well as a microphone.[/note]
If you have a wireless microphone it will come with Bluetooth connectivity or a receiver or that will have the option of either USB connectivity or via auxiliary cable.
Now that we know what mic we have and assuming that we have a wireless mic with a receiver who has the option to connect via aux cable.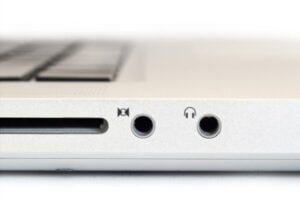 To use the mic for karaoke with a laptop you have to:
Connect it via Aux cable to the laptop headphone jack.

Now increase your laptop volume so you hear your voice.

Playback some karaoke song video with lyrics from your laptop

You can play karaoke video on YouTube

Now sing along as lyrics appear on your laptop screen
Enjoy Your Karaoke Experience!
Second Setup: Using the Separate Speaker system or karaoke machine
In this setup, we are going to use separate speakers or karaoke machines as separate output system.
Things we need for karaoke setup:
Laptop or Mac

Microphone (Wired or Wireless)

Speaker System or Karaoke Machine ( If you still don't have one, we will provide a link to our best suggestion for karaoke)
For Your Convenience here is a link to all the best products for this karaoke setup
Link to Best Speaker System (Check Price of Speaker System)
Link to Best Karaoke machine (Check Price of Karaoke Machine)
Link to Our Best Wireless Microphone (Check Price of Wireless Microphone)
For a proper setup, You need to have a Speaker system or Karaoke machine.
Karaoke machines are all-in-one karaoke system which includes mic, speaker, mixers, LED Screens, many interesting vocal effects and some also include songs plus many other features according to their prices.
You can check our best karaoke machines list it has an option for every budget
We have selected Rockville speaker for this purpose(Link is given above), the reason for selecting this speaker is that it includes a built-in mixer.
So we don't need a mixer separately (Although Separate Mixer gives you much more control than this built-in mixer, but it will do the work for us)
How to easily set up a speaker system with a laptop for karaoke
First, connect the speaker system or karaoke machine with a laptop via Bluetooth Connectivity (

If Supported by both Laptop and your Karaoke Machine/Speakers

) OR via aux cable, by putting one end to the laptop headphone jack and another end to "audio in" of the speaker system/karaoke machine.

Now Connect the microphone via the mic input option in the speaker system. (For Wireless microphones its base system cable will be connected to the speaker via the mic input(See picture for understanding).

Change your music system setting to Audio In ( via remote control or manually from the system, many speakers or machines will not require it and they will detect automatically)

Now play a video karaoke song on the laptop and sing along.

Now Everything is set up Enjoy your karaoke experience
Third Setup: Using Audio Mixer, Speaker System, Laptop all together (Advanced Setup)
We think if you are doing karaoke and want the perfect professional karaoke place like feeling then you must have good karaoke system equipment with proper sound system and everything like you will find in a real karaoke place.
In this setup, we are going to use an audio mixer as a medium to connect everything else. What mixer will do is that it mixes all audios coming from your laptop and you can add interesting effects like echo, reverb, etc to make you sound more beautiful.
We are going to use the Alesis 4-Channel Mixer. (Click here to Check Price)
This mixer has two line outputs for two speakers, which means you can connect two speakers too. So mixer can be helpful in case you want to add more speakers for big events.
How to Set up the mixer to the speaker system and laptop for karaoke
First Use ¼ Aux cable to connect laptop and Mixer

Then use ¼ inch connector (T.S -Tip-Sleeve connector) to connect the mixer and our music system which is our speaker. Connect this ¼ inch connector to "Aux Send Jack" of Mixer and other ends which is typically RCA input (Two color leads) to speaker audio input.
If your speaker or sound system has only 5 mm input you can use that too.
Next, connect wireless microphone receiver ( Either connect it via three-pin jack (XLR cable) into mic input or via ¼ inch cable into ¼ inch jack labeled as "line".
Even if you have very basic knowledge, you can figure it out after reading this article about how to Setup A Karaoke System With A Laptop, We hope it will give you a lot of fun.
Connect your laptop to your TV
You can also connect your laptop to a TV or LCD, so you can replicate the laptop screen on TV/LCD. It is helpful in reading the lyrics of songs as it is easily visible even you move around the stage/room.
This can be done using HDMI Cable
Connect one end of the HDMI cable into the HDMI port on your TV
Plug the opposite end of the cable into your laptop's HDMI out port
Press the Input or the Source button on your TV remote.
Move the Arrow icon and choose HDMI on your TV screen.
That's it, now your Laptop screen can be seen on your TV/LCD, Enjoy!
Best Free Karaoke Software For Your PC/Laptop
These are the best free karaoke software for you:
KaraFun Player (Windows)

Kanto Karaoke (Windows & Mac)

Aria (Windows & Mac)

Karaoke One

PC DJ Karaoki

iStar (Mac)
Final Say!
We hope this guide helped you to Setup A Karaoke System With A Laptop, if you have any questions relating to this you can ask us in the comment section or contact us via email. Have a Wonderful Day!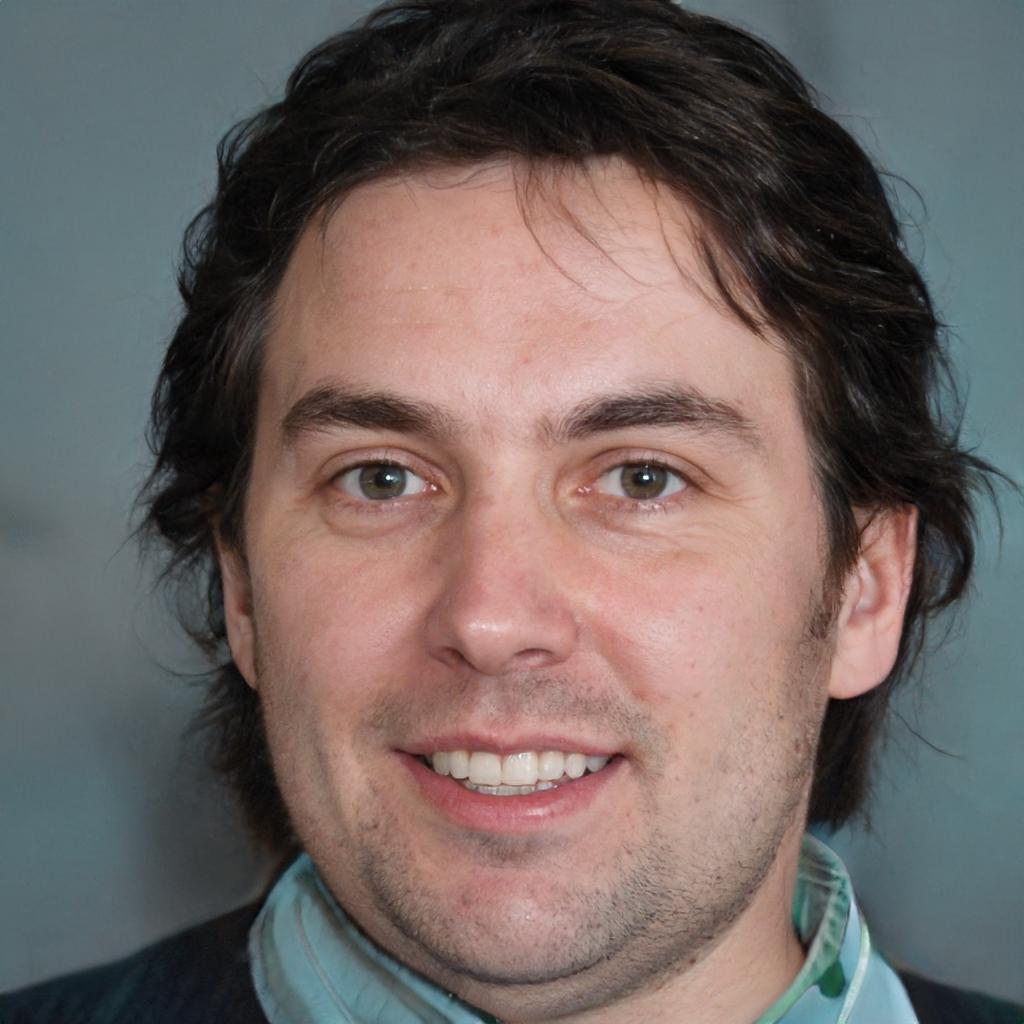 John Smith is the founder and CEO of Karaoke Machines Guru. He is a karaoke tutor and karaoke enthusiast and has been passionate about karaoke since he was a child. He also writes about karaoke-related tips, guides, and product reviews on this website.
He overlooks the whole website and makes sure that everything is running smoothly. Learn more!