We all love to sing karaoke, but some of us are just not good at it. Is there such a thing as easy karaoke songs for bad singers? Yes! There is, and we will tell you about them in this article.
We've all been there before – you're at a party with friends, and someone suggests that everyone should sing karaoke. You are excited until they tell you what song to sing. It's "All By Myself" by Celine Dion…and your voice isn't quite up to snuff yet! Your confidence takes a hit, and then so does your evening because no one wants to hang out with the person who ruined their fun.
It doesn't have to be that way if you can find some easy karaoke songs that allow you to sing at your best. We have some songs from singers of all different genres of music so you can find something that works for you.
Best of luck—and remember: no matter how bad you sound, just go up there, have fun, and don't take it too seriously! Karaoke night is all about having a great time with friends.
Tips For Bad Singers
There are some tips for bad singers that can make your karaoke experience more pleasurable.
Don't drink alcohol before you sing, or at least not too much. Alcohol can kill your vocal cords, affecting the way you keep your voice in tune.

Take note of the key the song is in. Even if you think you are singing in your "sweet spot," it may not be in the key of the song.

Practice! You don't have to spend hours practicing your songs, but you will want to be familiar with the melody and lyrics.

When you perform, give it your all. You don't want to sound like a wimp but focus on the singing part of karaoke, not the dance moves. The dance moves are meant to be an added bonus, not the main focus.

Don't try to be overly clever with your choice of song. It may not be the hit you think it is, and you'll look like a fool for choosing it.

If the song has a hard intro, like most metal songs do, wait for it to finish. You don't want to end up flat on your face in front of your friends.

Smiling will make you sound better if you are a little nervous about singing karaoke.

Practice singing into a tape recorder to see how you actually sound when you sing. This is a good way of knowing what you need to work on.

Don't forget to breathe! This is something you want to work on more than anything else. If your audience hears nothing but gasps for breath, it will distract them from the song, and you will lose them.
These tips are great to keep in mind before you go to your next event or party, but what about the song? Let's take a look at some great easy karaoke songs for bad singers.
Easy Karaoke Songs for Bad Singers – Top 20
We have carefully selected the best easy karaoke songs for bad singers on the market today and picked our favorites from each category. These karaoke songs can be sung by anyone who wants to impress their friends with their vocal skills without embarrassing themselves too much. We will discuss each song in detail and the reason they are chosen in our list. Here they are, the top 20 easiest karaoke songs for people who think they can't sing!
1. "Killing Me Softly" by The Fugees
This song is not only one of the best songs for bad singers but is also one of the best karaoke songs of all time. It's smooth and soulful, something that anyone can sing beautifully with a little practice. It's an instant crowd-pleaser and is considered one of the best easy karaoke songs for intermediates due to its slow pace.
You just have to listen to this classic song once in order to know why it is the easiest karaoke song. It's got a nice rhythm to it, and it's so familiar to listeners that they won't care about your vocal skills at all.
2. "All-Star" by Smash Mouth
This song is a crowd favorite and the perfect choice for those who want to sing karaoke but don't really know what song they should choose. It's a soothing song with short and easy lyrics, making it perfect for those of us who forget the words rather quickly! The song has an easy structure and is best suited for beginners.
3. "Sixteen Tons" by Tennessee Ernie Ford
The name of the song is no coincidence since it's actually about a man who struggles to feed his family while working in a coal mine. The song has a nice rhythm and a lighthearted feel, making it perfect for anyone who likes to sing karaoke. It's also about two minutes long, which is perfect for the attention span of most people who like to drink and make merry while singing!
4. "My Heart Will Go On" by Celine Dion
It's one of the best karaoke songs for women, not just bad singers, and has a beautiful melody that listeners have come to love. Its slow pace makes it perfect for beginners and people who want to sing with a little bit of emotion. The song was written for the movie 'Titanic' and has won numerous awards, making it one of the most popular karaoke songs available today.
5. "American Pie" by Don McLean
This song about the death of singer Buddy Holly and other music legends is a favorite among those who want to sing karaoke. Although it's a very long song, its easy rhythm makes it the perfect choice for people who want to impress their friends with their singing skills. Although the lyrics might be hard to follow, the familiar tune makes it easy to enjoy.
6. "I Will Always Love You" by Whitney Houston
This is not very difficult to sing, although some might find the long notes hard to reach. If you love Whitney Houston and want to sing karaoke, try singing this song. It's a classic and the perfect choice for those of us who want to sing at our best while still staying within our limits. It's a slow song with a beautiful melody which makes it easy for beginners to sing along.
7. "You Belong with Me" by Taylor Swift
Taylor Swift's songs are made for karaoke. The fast-paced song with catchy lyrics is very easy to sing, even for beginners. If you want a challenge and really want to impress your friends instead of singing some old love song, try this one out!
8. "We Are Young" by fun.
This hit song is absolutely amazing to sing. With a lot of chorus singing, this song gives you the chance to show off your vocal range. This song is guaranteed to please everyone at your karaoke party!
9. "My Life Would Suck Without You" by Kelly Clarkson
This song is a great choice for those who want to sing karaoke and not make a fool of themselves. It's very easy, and you only really need to know the chorus! So even if you don't feel like singing, at least try this one out!
10. "Party Rock Anthem" by LMFAO
This song is a great choice if you have a lot of friends who want to sing along. Just the right mix of rap, rock, and pop makes this an easy song to sing while still keeping it interesting for everyone else. If you want people to remember your karaoke session, pick this one!
11. "Teenage Dream" by Katy Perry
This one may be a little difficult to do at first, but with practice, it will sound amazing. This song is fantastic to sing, and you have the chance to show off your speaking skills as well. Make sure to enunciate all of those words because this song will be unforgettable!
Regardless of how many times you've heard this song, it's guaranteed to be a hit when sung at karaoke night! This song is easy to sing and always sounds great when done right.
12. "Just The Way You Are" by Bruno Mars
This laid-back song is great for singing with someone special when you're in a relationship, but just as fantastic on your own when you're single!
If you think your singing needs a little practice before you go to karaoke night, pick this one and sing along. It's easy and will help boost your confidence!
This is a super fun duet karaoke song with lyrics that are easy to follow. With an upbeat tune and catchy chorus, everyone at your party will want to sing along with you!
13. "In The End" by Linkin Park
This slow song is easy to sing and sounds great if you hit those long notes! It's the perfect song for all you Linkin Park fans out there. The lyrics are easy to follow, and the song is simple but absolutely fantastic.
If you are a bad singer and want to sing but don't think you sound good, this is the perfect song for you because it doesn't matter how bad you are at singing: everyone will like it. The lyrics maybe a little sad and dark, but they fit the song perfectly!
This music can bring peace to those troubled souls that listen to its words.
14. "Under The Bridge" by Red Hot Chili Peppers
This mellow hit will have everyone at your party singing along. It's a great feel-good song that can be sung in so many different ways depending on whose singing it! This has quickly become one of the top rock songs of all time, and for a good reason.
The lyrics are easy to remember and understand, which makes this rock song perfect for rock virgins that still want to feel like a rock star!
This amazing slow-rock song will have you jamming out in no time. Once you hear it, you'll be singing it for days!
15. "I'm Yours" by Jason Mraz
This hit was made popular by one of our favorite comedians, Jason Mraz. It's a very catchy song that is easy to sing along to and jam out to! The lyrics are clever but still easy for anyone to remember or replicate.
This mellow rock song is an instant crowd-pleaser and will definitely be the most calming and relaxing song of the night, no matter how crazy your party gets!
16. "I Bet My Life" by Imagine Dragons
This is one of the best feel-good songs that you'll ever hear in your life, and that's why it's the perfect song to sing at your next party! It will make everyone laugh because they'll think you can't sing when really it will sound great. The lyrics are fun and easy to remember!
This song will not only get everyone's attention, but it will make them want to dance too! If you like pop, this is definitely the best song to sing at karaoke night. It's upbeat with a great beat that anyone can follow.
17. "Paper Planes" by M.I.A
This catchy song is a fun and one of the easy karaoke songs for bad singers because the lyrics are so easy to remember and sing along with! Plus, who doesn't love a song where you can rap?
This hit is perfect for those that want to show off their rapping skills. We all know that we can't rap as well as M.I.A., but who cares when the lyrics are so easy to remember! You only need the chorus, so it makes for an easy memorization process.
The song is in 6/8 timing with a faster tempo of 146 beats per minute. M.I.A.'s rap verse is in common time, while the chorus is in compound duple time with one bar of 3/4 followed by one bar of 4/4.
The music video is just as fun and simple to sing along to, even if you're tone deaf!
We're sure that this song would be even better on stage, but it's still a hit for karaoke singers!
18. "A Sky Full of Stars" by Coldplay
Coldplay is one of those bands you either love or hate; there doesn't seem to be an in-between. You can't deny that lead singer Chris Martin has an angelic voice, which makes his songs a joy to sing.
Even if you're horrible at singing, you can still belt out Coldplay songs. After all, it's pitch-perfect.
This song is great for karaoke because it's one of the easy songs to sing that everyone knows. Plus, it's in a major key and has a steady beat: it will not be too challenging for even the worst singers to get on stage and rock out!
19. "First Date" by Blink 182
Blink 182's entire list of songs is great, but this one, in particular, is definitely one of the funniest to sing. It doesn't matter how bad of a singer you are—everyone can get on stage and sing along to this song!
This catchy rock hit is perfect for those that want to show off their hilarious personality, especially if they're really bad singers. Even though the lyrics might make you cringe, they'll definitely make everyone laugh and enjoy. It's an upbeat song that you can jam out to, and it will always be a hit at karaoke night!
The lyrics are easy to remember, but don't worry; even if they're not, you'll still have fun singing along.
20. "Dreamlover" by Mariah Carey
This song is perfect for those that want to sing cutesy love songs at karaoke night or just have a fun girl power song for the ladies!
Are you a 90s kid? Do you love 90s music? Are you looking for a good yet cheesy song that will make everyone want to get up and dance? Then Mariah Carey's 'Dreamlover' is the perfect song!
This upbeat song is full of life and makes anyone wish they would have been born in the 90s. The lyrics are so easy to remember—you can definitely sing them in your sleep.
We definitely recommend this song for karaoke, especially if you're not the best singer! No matter how bad you sound, everyone will enjoy it just as much as you because it's fun and catchy!
Conclusion
The songs for karaoke should be chosen carefully, but if you want to get on stage and belt it out without caring about how good you sound, there are tons of easy songs to sing. On the other hand, if you're looking for a challenge or just want to show off your skills, we've got some simple yet fun music for karaoke night!
We have listed karaoke songs for men and songs for women as well, so be sure to check them out. No matter what mood you're in or what kind of performer you are, there's a song for everyone!
We hope you found the perfect song for your next karaoke night. Do you have a favorite song? Feel free to share it in the comment section below!
Do you think there is a song that should be on this list? Comment your thoughts below!
Happy singing, and remember: practice makes perfect!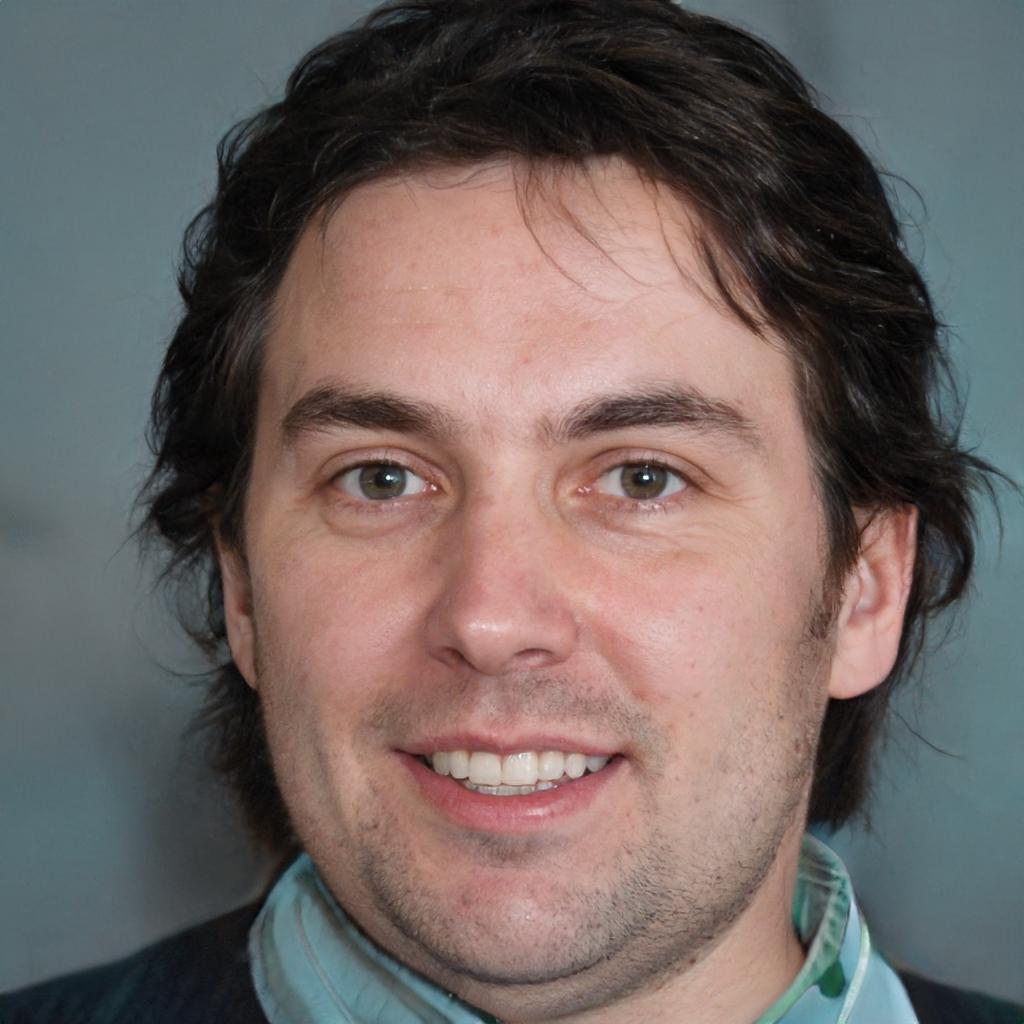 John Smith is the founder and CEO of Karaoke Machines Guru. He is a karaoke tutor and karaoke enthusiast and has been passionate about karaoke since he was a child. He also writes about karaoke-related tips, guides, and product reviews on this website.
He overlooks the whole website and makes sure that everything is running smoothly. Learn more!