If you are looking to find ways to do online karaoke with friends then look no more because we have found many solutions for you and many are free.
This set up although seems very difficult is indeed very simple and all you have to do is go through the procedure once and understand each aspect carefully and you will be master.
These days people are busy, and taking time out of a busy schedule and getting together at someplace is difficult.
Another factor that has impacted our lives and made it inconvenient to meet personally is Covid-19, which has somewhat destroyed the social life we use to have So we all prefer to meet our friends and family online via social media. Similarly, Karaoke lovers want to do online karaoke with friends and family.
Although Online Karaoke is not a substitute for a proper karaoke setup consisting of karaoke machines and microphones at a karaoke bar or home but it does fill the gap if you are unable to do it that way and sure a good way to enjoy and spend time with friends singing your favorite songs.
You don't need any sophisticated setup but If you have a karaoke machine then your online session can be more fun and entertaining as they are specially built for karaoke purpose and contains many amazing features to make you a better singer.
We also recommend getting one because you can use them for practice sessions, solo singing, duet singing, and for hosting karaoke parties anywhere.
Interested in getting yourself a
Karaoke Machine
?
Do check out our review on the best karaoke machine for home  (link here)
Many people cannot go to karaoke bars for different reasons and also many karaoke bars are closed these days as they're not considered essential businesses. So we as a Karaoke Lover wanted to help our reader who is searching for ways to do karaoke online, so let's get started!
Some questions you'll need to think about beforehand so your Online Karaoke session with friends can run swiftly:
Who will be the host for your session

Do everyone have a platform we are going to use

What will be the order of performers

Any karaoke game you can add to spice up the party ( Like Name that Singer! and Name that song! etc.)

Process of Song Selection, whether it will be done before the session or during the session.

Type of songs according to your audience
You can do an online karaoke party with friends in these ways:
Throw a Karaoke Party on Zoom (You can also use Google Hangouts or WhatsApp)

Using Online Karaoke Apps (Virtual Karaoke App)

Using Online Karaoke Singing Websites
Are you excited? Well, you should be, We will discuss all of the above in detail with easy-to-follow steps so don't worry and keep going.
Let's discuss each one in detail:
Throw a Zoom karaoke Party Online
If you and your friends are Looking for fun online then you can organize a virtual karaoke party via Zoom although it doesn't have to be Zoom you can also choose other videoconferencing platforms like:
Google Hangouts ( Allow up to 150 people in the chat, Video limit is 25 People per call) OR,

You can also use WhatsApp which is very easy to set up but you can add only 4 people per call so if your gathering is small you can use it.
We are going to discuss connecting via Zoom but it also has limits, it allows 100 participants, and limits group sessions to 40 minutes if you are using a free plan.
Although the process for technical setup including adding/inviting participants is very easy and maybe you know it too but we are just starting from very basic so we can cover everyone who is not very familiar with Zoom.
Process for Zoom Virtual session:
Make sure all participants have the Zoom meeting app and they have made an account on it (You can download the Zoom app from here https://zoom.us/support/download)
After signing in perform the following adjustments:
STEP 1: Click the upward arrow on the right side of the share screen button and select "Multiple participants can share simultaneously"

STEP 2:  Invite Participant (You have many options to invite just copy Invite URL and send it to every participant via Chat or Email)
STEP 3: Click on the Share Screen Button at the bottom of the app, when everyone is ready and you want to Share Screen or it's your turn to sing. It takes you to the "Basic Page" you have many options to choose from like you can share the full-screen of your PC or you can choose to share an individual application like chrome that you have opened on your computer.
STEP 4: Go to the "Advanced Option" tab if you want to share a specific portion of the screen or want to utilize other options. For Karaoke, you have to choose that screen/application/portion which contains song lyrics so everyone can see what song you are singing and can easily sing along.
STEP 5: Be Sure to Select "Share Computer Sound" at the bottom left corner of the app. So every participant can hear your computer sound. When You are ready press the Share button on the bottom right corner of the app.
STEP 6: Now open your karaoke song source( It can be any karaoke song video (with lyrics) you have on your PC or play from YouTube karaoke Song tracks or any karaoke app or karaoke website you have selected for the song purpose.
TIP: If you are doing the selection of songs and all songs are going to be played from your PC then you will not visible when songs are being played so if you want to have yourself seen on the screen like other participants then participate from another account with another laptop or your mobile as another participant.
STEP 7: when you are done sharing your screen and want someone else to share the screen then stop sharing the screen by clicking the "Stop Share" Button.

There You go this is a simple and easy process for free online karaoke with friends but please don't stop here keep reading because we are going to share some essential settings you need to do for optimal music sound.
Essential Zoom Audio Settings You Must Need to Do For Music and Singing 
If you don't do proper setting on Zoom you will not get the best result in terms of music, and your virtual musical gettogether will not sound as good as they could be because by default it is not set as a music playing app but for video conferencing and for talking and not for singing and musical instruments.
So there are settings you need to change for good audio performance, so it can sound the best it can for music and musical instruments.
First, open your zoom setting by clicking on the setting icon near the top right corner of the app as shown in the pic below.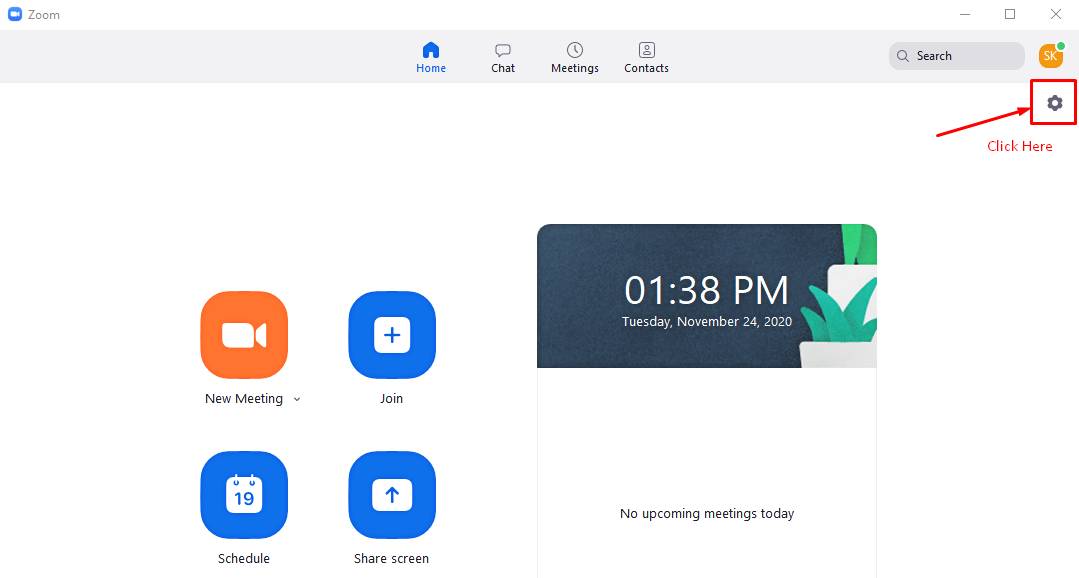 Then all Settings of the App will open and press "audio" to open audio settings.
Apply these Adjustments for better sound quality in Zoom:
The first thing you have to do is Uncheck/Turn-off "Automatically Adjust Volume" (See picture below) because when it comes to music it ruins the sound when it's On and it make big difference when it is turned off. (Now you can manually adjust the volume according to your need just keep in mind that signals on the input level aren't touching full as the sound quality will drop at full level. It should stay around Mid-range to achieve good sound quality if it's high try to lower the volume to get this level to be around halfway mark.)
There is an option to "suppress background noise"  (You can see it in the picture below), it is "AUTO" by default but we don't want it to suppress the voice so keep it to "LOW",

this will massively increase sound quality for music

.

ZOOM AUDIO SETTINGS FOR MUSIC

Now click the "Advanced" Option for more options.
Now New Window will open and TURN ON the Option shown in the image below to Enable Original Sound It will automatically remove zoom noise suppression and highpass filtering it will greatly improve sound for music purposes.

zoom audio settings

That's it you are all set now to do karaoke online with friends, but keep reading we are sharing more interesting information on the topic to give you more ideas about the setup.
Professional Level Setup For Zoom Karaoke
We are now going to discuss an advanced method for all these steps where you will need some extra equipment to make it more fun and professional level setup.
With this setup, you can also do Facebook Live, YouTube Live, or whatever you are into. You can also record your sessions on your computer. You can do an Online Concert or have a karaoke night with your friends, the sky is the limit!
In the basic zoom setup that we discussed above, occasionally you run into a problem of delay between Screen and audio voice and also mix between voice and music is not well blended sometimes you hear music louder and other times voice of singer prominently and the perfect blend is not achieved.
Near perfect balance can be achieved by using some additional tools, so if you want to have a perfect zoom karaoke session then we recommend using this equipment in your setup.
Equipment you will need for this step includes (For Your Convenience we have also given links where you can buy these products):
Microphone

Microphone XLR Cable

USB Audio Mixer

USB Audio Interface Cable

Headphones

1/8 to 1/8 stereo cable
This setup is very easy to set up moreover we will guide you in every step with pictures to make it easier for you to understand.
We are going to use a small audio mixer which is suitable for laptops and will help us in building a professional sounding Zoom karaoke setup.
Steps you need to take to complete this setup:
First, you need to connect the microphone using a

microphone XLR cable

to the mixer. Plug one end to the microphone and the other to the mixer at the top left corner which is labeled as "MIC IN"(

See the image below

).
Then Plug your headphones into the mixer. To Plugin the headphone you can see the little headphone icon on the top right corner of the mixer(See the image below), plug your headphone cable in it.

Zoom Karaoke setup with mixer

To access your music files like karaoke songs you can plug your smartphone or laptop via 1/8 to 1/8 stereo cable. Plug one end to your smartphone/laptop/tablet and another end to mixer top right corner there you will see the Mic icon (See the image below) plug one end init.
When all this is connected, connect your audio mixer with your laptop using "USB AUDIO INTERFACE CABLE".
When this is connected now everything is controlled through an audio mixer and you can

control your mic volume and music volume through nobs provided on the mixer

and adjust them until you hear a perfect balance between both. What you will hear in your headphone is what people will hear on the internet.
Now your setup is completed as far as the mixer is concerned, now we have to change some Zoom audio settings to make this setup work.
Go back to Zoom Audio settings and you will see that your speaker and microphone settings will be set to "Same as System" or if you have connected headphones with your laptop then they are selected, you have to change it to "USB Audio CODEC" which is our mixer.
You have to do this for Speaker and Microphone both (See picture below for guidance). That's it now all of your sounds will be coming from a USB mixer, now enjoy your professional Zoom set up with the best audio settings for music.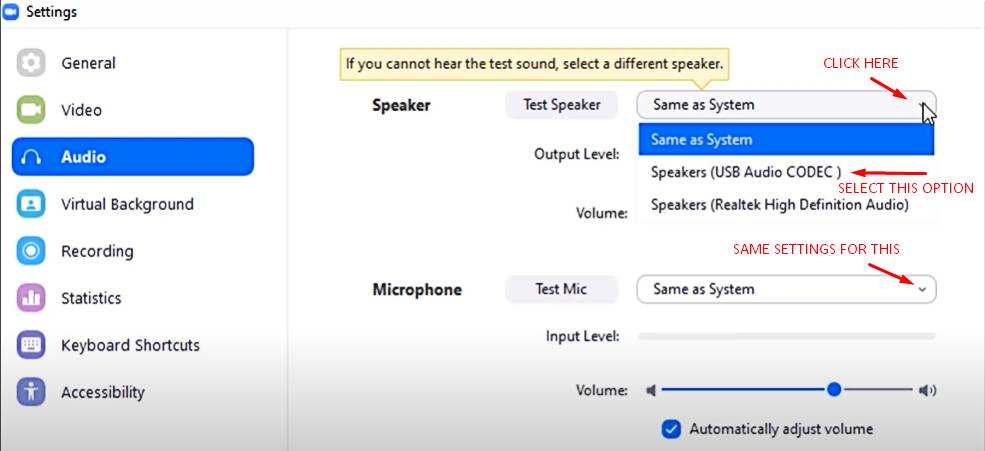 Online Karaoke with friends Via Apps (Virtual Karaoke App)
There are plenty of karaoke apps in the market but many are just time waste and don't really have quality material so after very thorough research we have formed a list of apps that have good karaoke material and are useful in doing online karaoke.
From time to time we will keep adding detailed information on these apps, for now, we are going to give you the name of these apps so check out one by one especially "Smule App" which is a very popular karaoke app because you can not only do karaoke with friends but also with other millions of people and also duet with famous singers and celebrities.
Here is a list of karaoke apps to checkout:
Smule

WeSingApp

Yokee

StarMakerStudios
Websites for Online Karaoke
If you are looking for karaoke websites then these websites are some of the best to enjoy karaoke with friends and family.
Sing Snap

Karaoke Party

Red Karaoke

YouTube

The Karaoke Channel

Karafun
Final Say!
We hope this article provided you all the information you needed to do online karaoke with friends, We hope now it will easy for you to do karaoke online with friends on pc or mobile phone.
When you have become expert in karaoke online you can take part in online karaoke competitions with friends and we hope you will win it.
we will keep updating it regularly to add new stuff so keep connected, and if you think we should add more or have missed something you can let us know in the comment section or by contacting us via email. 
Thank You for Reading, Have a Great Day!
Do check out: Karaoke Party Ideas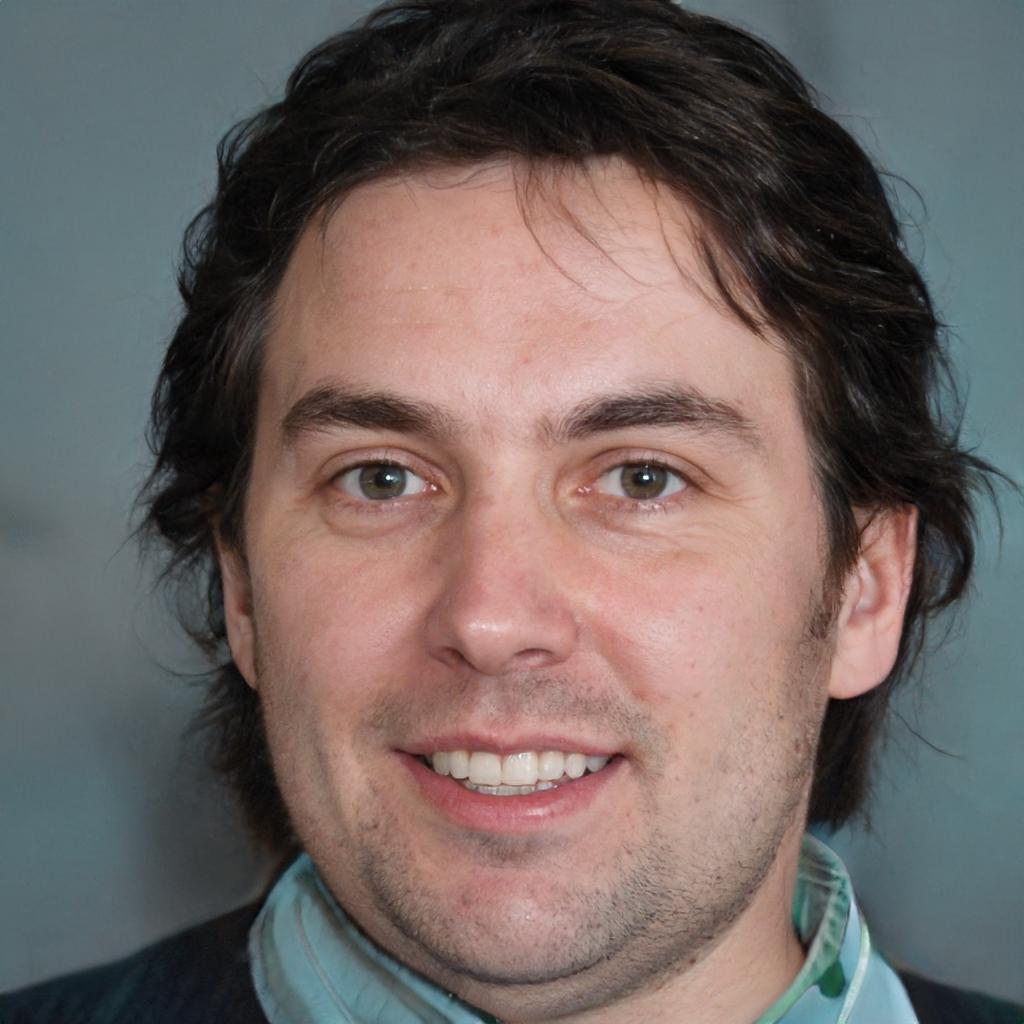 John Smith is the founder and CEO of Karaoke Machines Guru. He is a karaoke tutor and karaoke enthusiast and has been passionate about karaoke since he was a child. He also writes about karaoke-related tips, guides, and product reviews on this website.
He overlooks the whole website and makes sure that everything is running smoothly. Learn more!