Most of the time, adults tend to have a boring party theme. You should be having fun and creativity at your next adult party. There are so many themes that you can choose from, but most of them are not unique or creative enough for an adult party.
I know how it feels when you're invited to an adult party with a boring theme like casino night or black-tie affair. This is why I've created this article to help you find cool ideas that will make your next adult party unforgettable!
How do you pick a party theme?
Make sure the theme suits the occasion. The first thing to think about is the occasion which the event is celebrating. 
Here are some points to consider while designing your next theme! 
Consider color

Make it personal

Stick to budget

Run your idea past your friends

Look at what's on trend

Seasonal is simple

If in doubt, trust traditional
Party Themes for Adults – List of Creative and Unique Party Themes
Here's the list of the 25 best unique ideas for adult parties ever! Enjoy reading!
1. Board Game Night
Who doesn't love a good board game? You could set up the living room as your gaming arena with different tables for each type of game, snacks on hand to serve between rounds, and plenty of drinks available to cool everyone off when they get too hot from playing. This is also a great way to get out some pent-up frustration from work while having fun at home instead.
2. Adult Scavenger Hunt
Put together clues that lead players around town so they can complete challenges like taking photos in front of specific landmarks or collecting things from certain stores. The first person back wins! And make sure you have some great prizes ready at the end for all those who participated – this is one creative party theme idea that's guaranteed to be tons of fun!
3. Trivia Night
Grab some creative party ideas from this list by hosting an evening dedicated exclusively to answering different types of trivia questions – general knowledge, movie quotes, sports teams' names, and pop culture references. Make sure you've got prizes ready at the end too because it's always fun when there are winners among those present!
4. Karaoke Party
One karaoke party idea that's sure to be an instant hit is getting together for a night filled with singing. You can choose the theme (like 90s songs) and decorate the room accordingly; get creative invitations ready too because who doesn't love going on stage?
5. Cooking themed Party
A creative party theme for adults is particularly fun and unique because it can be based on their personal interests or hobbies. For example, if your friend likes to cook, you could do a cooking themed party where everyone brings an appetizer, they've made so that there's lots of variety.
6. Fancy Dress Party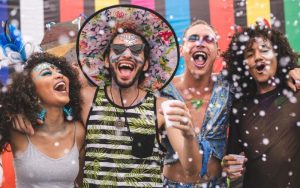 Put on your creative hats and get creative with this idea. It's a funny topic, but it can be done! Everyone brings an outfit to the party; you don't have to know what everyone is going as; just make sure each costume matches the theme of the evening.
7. Dance Night In
Get your groove on while listening to some great tunes in order to create memories that will last forever. You could choose anything from Hip Hop Music or 80s Disco for example – either way, enjoy yourselves together!
8. Karaoke Contest
If there are any singers amongst your friends then here's one for them! Choosing who has the best voice might be difficult so why not let them rock out all night. 
Interested in singing karaoke? If so, you should check out these easy karaoke songs for females and these quality karaoke songs for men.
9. A "secret garden" themed party
Invite guests to come dressed in their finest attire with the goal being that no one knows who other than themselves and a designated host knows what everyone is wearing. Then once all the guests have arrived at this secret location, let them explore until it's time to reveal if they've guessed correctly about someone else's outfit. The night could culminate by finding out which guest has been visiting each other's houses without anyone knowing!
10. "A Night at the Museum" Theme
A unique idea that allows guests to come dressed as their favorite historical figure or famous painting is this creative night out! Guests can bring props with them such as fake mustaches or hats in order to make sure they have all bases covered.
11: "An Alice in Wonderland" themed party
This creative theme will remind people of school days when we would dress up in costumes for Halloween, but it's just suited better for adults who want something different from dressing up like a witch or Dracula costume.
12. Movie Marathon Party
On one night (or two), invite friends over for a marathon watching session of your favorite movies. Some creative party ideas for an evening like this are to make up a new game where everyone has to guess the answer in order to keep watching the movie or play time-waster games such as Pictionary.
5 Funny Party Themes For Adults!
I've all been to a party where the theme was dull and unimaginative so we came up with some fun party themes for adults that are guaranteed to make your next event memorable!
I know we are all adults now, but what about a little nostalgia? I can't tell you how many parties I've been to where the theme was something like "Carnival" or "School Dance". Aren't those themes for kids? What if you want an adult party with an engaging and fun theme that is appropriate for everyone in attendance? Well, this blog post is just for you!
Here are some of my favorite funny party themes that will get your guests laughing. You'll be glad to have read this post!
1. A costume party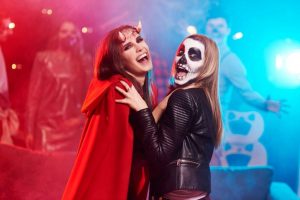 There's no better way to make your celebration unique and fun than by throwing a costume party! Ask each guest to come dressed in a themed outfit (preferably something funny, silly, or risqué) you will surely impress them with this idea.
2. A date night party with a twist:
Think about it, you invite your friends and ask them to come dressed as their significant other. The easiest way is if couples dress up in the same outfit – or at least color-coordinated ones! A good example of this theme would be matching outfits from "Titanic", for instance.
3. Zoo House
Some of the best parties are ones with an animal theme. You can host a safari party where guests come dressed as monkeys, lions, giraffes, and leopards. Themes like this will keep your guests entertained because they're interactive and this is one of my favorite party themes where everyone dresses up as their favorite animal and they just roam around the house.
4. Adult Prom:
This is the perfect theme for everyone who never got a chance to have their high school prom because they were too young or couldn't afford it! Dress up in all of that glitz and glamour, make a memorable entrance with some classic tunes like "Thriller" by Michael Jackson blaring out from the speakers, and take pictures in front of an old limousine. You can also put together party favors for guests such as feather boas, hats with feathers on them, and white gloves so you can look nice while being naughty…the options are endless!
5. Dirty Dancing
We all know the movie Dirty Dancing. This is a great theme for an adult party because it's nostalgic and funny too! All you need to do is get your guests in their best '80s attire, put on some old school jams, and let the dancing commence!
6. Shape of You
If you love music by Ed Sheeran as we do then this will be right up your alley. How about hosting a "Shape of You" themed soiree? The only catch would be that everyone attending must wear clothes (or masks) that correspond with what shape they are – just think how much fun people can have trying to guess who each other really are underneath those costumes?
What You Should Consider Before Picking an Adult Theme?
Here are a few ideas of things to consider before deciding on what type of party theme you're going to have:
1) What is the Purpose?
The purpose of your party will affect the adult party theme you choose. For example, if the purpose is to just have fun, a non-competitive and lighthearted party will result in the best party.
If, however, the purpose is to celebrate something that's happened or just a social gathering, then you should probably go for a more competitive party theme.  
2) What do Adults Like?
A lot of people think they like a certain type of adult party theme, but when presented with the idea it either makes them feel uncomfortable or just isn't what they thought.
For example, if you like 80's rock music, but would never dress up as a rock star for a costume party – that's fine.
Just because you don't like the concept, doesn't mean that someone else won't love it.  
The same goes for a lot of costume parties.  Doesn't matter how much you like the idea of a police officer costume, if you wouldn't wear it in public then don't host an adult party based on it.  
If you're the sort of person who has to do everything right and can't handle some constructive feedback try this: print out some of the costume ideas you like on paper.
Make sure it's photos and not drawings or images from google. If possible, use real pictures from a catalog or similar source.
Put the paper in front of you and start reading each one out loud (or imagine saying it, if you can't speak aloud). For example; "I am going to a pirate-themed party" or "I'm getting ready for a football party".  Once you get to the end of the stack (or you get bored), look at what your subconscious thinks about the costumes.  You may not like some of them, but your brain will have liked one – go with that!
3) How Many People Will be Attending?
The number of people attending is important when deciding on your party theme. If it's a small, intimate gathering then you should go for a fun party theme that will bring out the best in your guests.  If you're hosting a large get-together then consider a more competitive themed party to keep guests engaged and entertained.
4) Will You Be Giving Out Prizes?
A lot of people like to give out prizes at the themed party (usually to the best dressed). As well as being fun for your guests, it's also good publicity – everyone at the party will help spread the word of how awesome you are!
If you're going t give out prizes then these tips should help:
Make sure there is a prize for each category.  

Don't short-change the winner(s).  No one likes to win a "t-shirt" as a prize.  

Be prepared – you never know what could happen!  

Have prizes ready before people arrive at your party.  

Make sure you get everyone's details, just in case you have to send anything out.  Make sure you do this as early as possible, so you've got enough time before the party date.
Final Thoughts!
We hope this article helped you find the perfect party theme for your next event. Some of our favorite themes include a color theme, or choosing to go with an activity-based concept like "the 90s." 
There are so many different party themes for adults to choose from. For example, you can have a color theme party where everyone wears their favorite colors or an ice cream sundae bar at the end of the night!
With so much variety and creativity out there, it is easy to find something that suits your needs as well as what your guests want. What other creative ideas do you know about? Let us know in the comments below and we will be sure to add them to this list with credit given to you. Have a great party!
Check our article on Best Karaoke Machines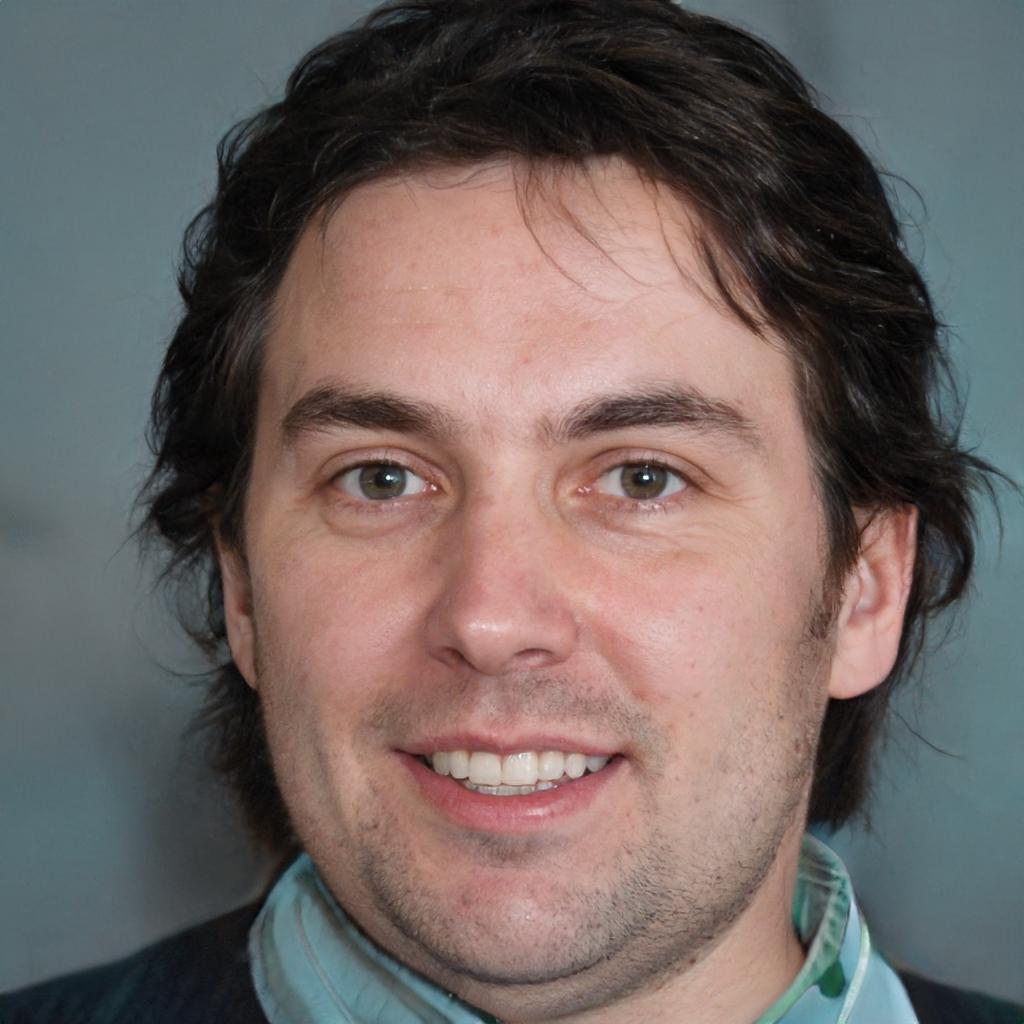 John Smith is the founder and CEO of Karaoke Machines Guru. He is a karaoke tutor and karaoke enthusiast and has been passionate about karaoke since he was a child. He also writes about karaoke-related tips, guides, and product reviews on this website.
He overlooks the whole website and makes sure that everything is running smoothly. Learn more!