While karaoke is a fun and interactive way to spend an evening with friends, it's not easy to find a song that you like. Wouldn't it be great if you could make your own? It turns out, that making your own karaoke song is easier than you might think.
We'll discuss the basics of making your own karaoke song. We'll start with the easiest part — the vocals — and then work our way through each aspect step by step until you have your very own custom-made karaoke song.
This post is meant to be a primer on the basics of editing audio for karaoke. Please keep in mind, that this is by no means a comprehensive guide to making karaoke music.
Things You Need to Make a Karaoke Song
Before we get started… Let's talk about what you'll need:
Audacity Software

A computer that can run Audacity

Microphone

A little bit of time and patience.
There are a lot of different types of microphones out there, but this guide will focus on those that plug into your computer via USB Microphones like the Yeti or Blue Snowball have gotten great reviews for their high-quality recordings while being extremely affordable.
Audacity is an open-source audio editing program with many different features. We highly recommend it because it is free and can do pretty much everything else a paid program can do while being intuitive and easy to use, but this guide will focus only on features relevant for making karaoke songs.
Here's a guide on how to make your own karaoke songs with the help of Audacity. It's easy and if you follow this guide, you'll be singing in no time!
Download Audacity to Create Karaoke Tracks
Getting Started:  Download and install Audacity. We won't get too much into the installation process but you should make sure to check whether you have the correct version of your operating system (Windows XP/Vista/7/8 or Mac OS X 10.4 through 10.10).
How To Make a Karaoke Song? – Complete Karaoke Song Making Guide
Once you've installed Audacity, it's time to download a song that needs some vocals. We'll use this as a hands-on example while we walk through each step in creating a karaoke song.
You can pick any song from YouTube or Soundcloud that is available under its Creative Commons license.
What You'll Do in Audacity:
Trim the vocals.

Normalize the vocals and remove any noise.

Determine where to place the karaoke lyrics (lead vocal) over the original track.

Export your final product as an MP3 file for later use in a USB karaoke machine or other audio devices.
Let's get started.
How to remove vocals from a song and add new vocals – Karaoke Song Making
Depending on the song you choose, you may or may not have a lead vocal track that is easy to remove.
Here is a step-by-step guide to removing vocals from a song:
Step 1: Download A Song with Good Vocal Tracks (a Capella)
It is easiest to work with a song that has an instrumental intro and muted guitar or piano tracks in the background, as it will be easier to isolate the lead vocals from the music later on. Try YouTube or Soundcloud for popular easy karaoke songs.
Step 2: Trim the Song Vocal Tracks in Audacity
Select the section of a song that you'd like to sing from, then click on the "Trim" tool in your toolbar.
Click and drag over the section of music you want to keep and press enter (or use Undo if you cut too much).
You can trim multiple tracks at once by clicking on the part of the audio you want to keep and pressing Ctrl+T.   When you're done, remember to save your project in Audacity so that all of your hard work won't be deleted!
Step 3: Normalize the Vocal Tracks
Next, we'll need to "normalize" or level out the volume of each vocal track so that none of them are too loud or quiet. Select the audio you want to normalize (hold shift then click on multiple tracks) and select Effects > Normalize…
Alternatively, you can open the normalize effect by clicking on the downward-facing triangle in your effects toolbar and selecting "Normalize."  The second option is a bit easier because it allows you to specify a range to apply the effect.  For example, if you only want to normalize the volume of certain portions of your audio, leave the "Normalize entire track" box unchecked and set the start and stop time.  The easiest way to determine an ideal range for normalizing is to select your audio on the waveform or you can check your Audacity window, where tracks that are above 0db will appear in red.
Step 4: Remove Any Noise from Vocal Tracks
After you've normalized the volume of all vocal tracks, you'll probably notice some background static or hissing.  This is easily remedied by using the "noise removal" tool in Audacity. Click on Effects > Noise Removal…
You'll see a window with sliders that will allow you to specify what frequencies you'd like to remove from the audio file.
If you have any vocals or instruments, try sliding the frequency sliders carefully until they are not touching the vocals but do touch the static/hissing noise because it works best there!   For example, slide both "Vocal reduction" and "Instrument reduction" down until they touch the hiss.
Click OK when you are finished editing the "Noise reduction" settings then click OK again to apply it.  You'll probably notice that your audio is much cleaner with the static noise removed!  Audacity does a great job of removing static and hissing sounds without removing any vocal information in most cases.
Step 5: Determine Where to Place the Lyrics (Lead Vocal Track) Over the Original Song
Now that you've trimmed the vocals, normalized them and removed any hissing or static noise from your audio tracks, it's time to listen to your song with its new vocal track.  Remember, we'll be using this song for practice so we want to find a place in the track that is relatively easy to sing at, i.e., no too many notes or fast rhythms.
You can change the pitch of your vocal track by pressing Ctrl+T and sliding the note up or down with your mouse wheel when you've placed it where you'd like it to be.  (Note: you can also change the pitch using the Edit > Change Pitch menu in Audacity)
If your vocal track is not lined up with the music, you may need to zoom in closer on your waveform by pressing Ctrl+Shift+Z (Ctrl+Option+Z on Mac).
The smaller it is, the better you'll be able to judge where the vocal track should begin and end on your audio file.  Remember, we can trim any excess or add more vocals if necessary, so don't worry about getting this perfect now!
Step 6: Determine Where to Place the Backup Vocal Track Over the Lead Vocal Track (Optional)
If you want to add backup vocals, now is the time to do so!  You can add some background "oohs and ahhs" for personal preference but this can really make a song sound more polished.
Step 7: Export the Audio File as MP3 Or WAV and Enjoy It!
Once you are satisfied with your new vocal track, export it. You can easily export files in Audacity in many formats like an MP3 or WAV file.
Follow the steps below to do so:
Click File > Export Audio…
A window will appear with a lot of different options. For this example, we'll save our audio file as a .mp3 (File Type: MP3).
Press OK when you are finished then Audacity will ask where you would like to save the file.  You can name your audio however you'd like and press Save or press Cancel if you aren't ready to export it yet.
That was quite a bit of work, but now that you've learned how to remove vocals from a song and add new vocals to it, you'll be well on your way to becoming an expert vocal mixer and you can easily make a karaoke song.
Tips on how to make a better karaoke song and get views on YouTube!
Here are 9 Tips for Making a Better Karaoke Song:
Find high-quality vocals online

Cut the vocal track to match the length of your song

Create separate mono (one track) audio files for the background music and special effects.

Normalize the volume of your lead vocals

Add lead and background vocals to your song using Audacity

Determine where to place the lead vocals using the zoom feature

Add background vocals to your song using Audacity

Insert a fade-in at the beginning of your song and fade-out at the end

Export the audio file as an MP3 or WAV and enjoy it!
After you've finished your song, it's time to share your hard work with the world – and YouTube!
Hopefully, we've provided you with some helpful tips on how to create a good karaoke track.
Conclusion!
Now that you've created your own karaoke song, it's time to share it with the world! Go ahead and post it on YouTube or create a Facebook album for all of your friends to enjoy!
Maybe you could even be a famous singer-songwriter? Only time will tell…If you have questions related to this topic contact us!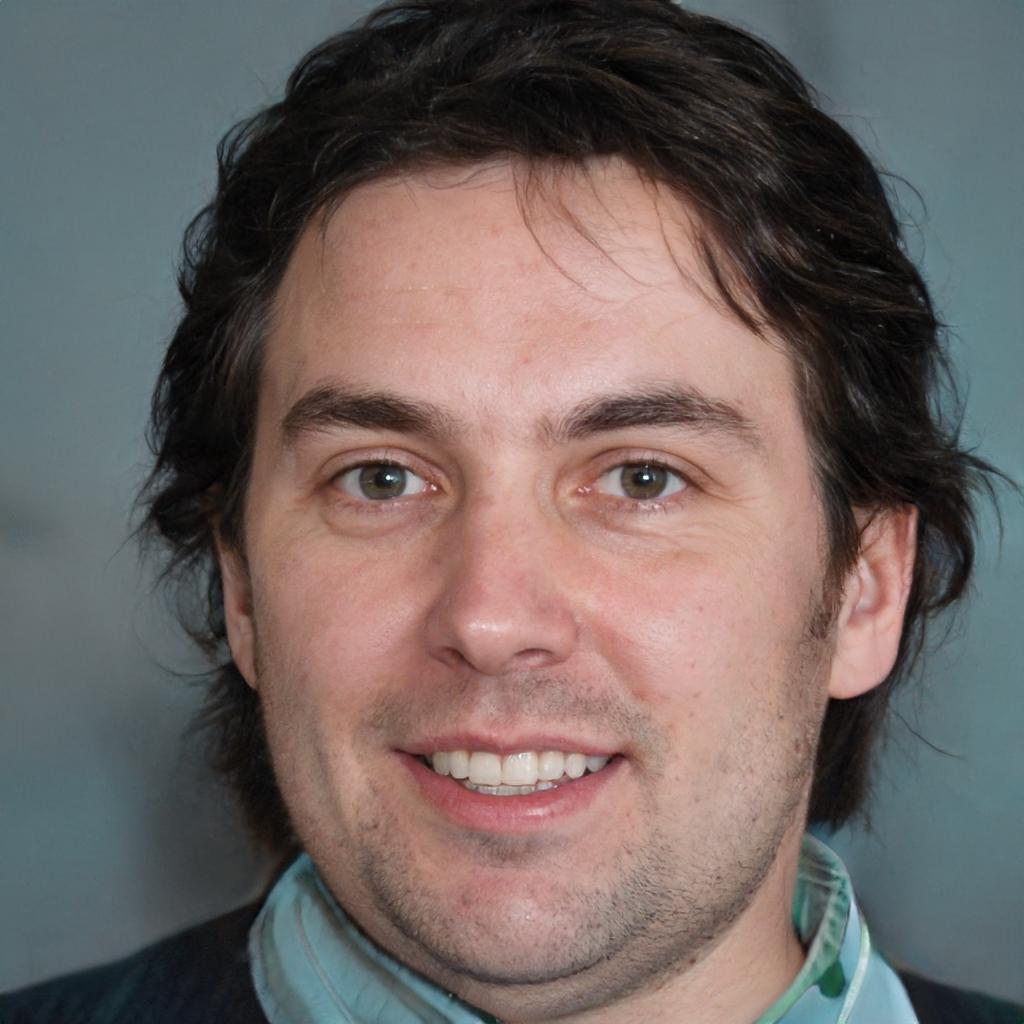 John Smith is the founder and CEO of Karaoke Machines Guru. He is a karaoke tutor and karaoke enthusiast and has been passionate about karaoke since he was a child. He also writes about karaoke-related tips, guides, and product reviews on this website.
He overlooks the whole website and makes sure that everything is running smoothly. Learn more!