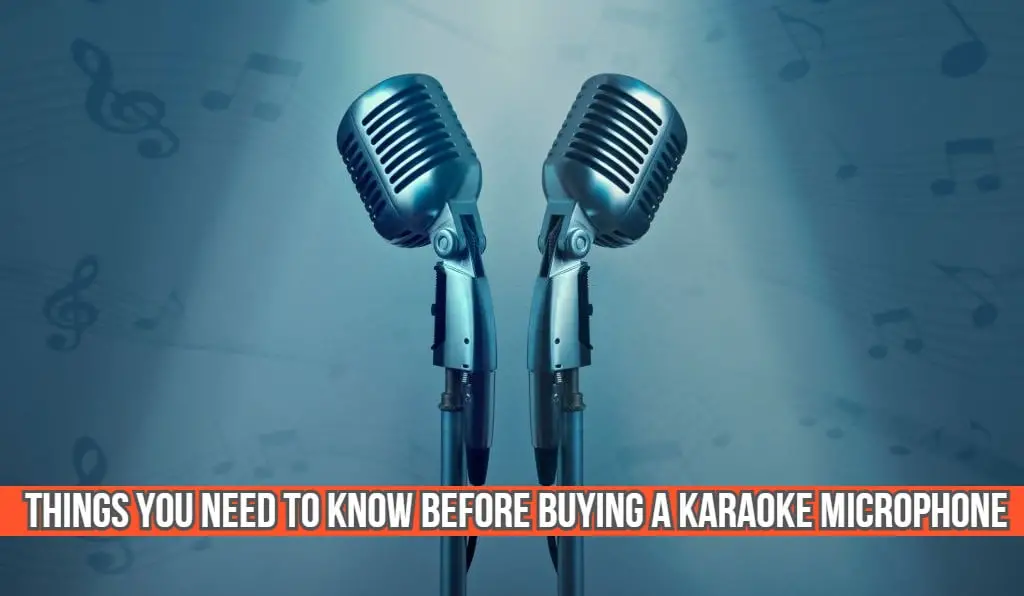 So, you're thinking about buying a karaoke microphone for your next party. Let's face it — karaoke is fun. But if you have so many options, where do you start? To help you understand microphones better we have prepared this Karaoke microphone buying guide, which will cover some key areas that you should look for when buying a karaoke microphone.
There are microphones that pick up voices and microphones that capture instruments, too. The choice can be overwhelming!
Karaoke Microphone Buying Guide
Whether you're looking to step up from your current setup or just want to learn more about the types of microphones available on the market today, here are six things you need to know before buying a karaoke microphone.
1. Do you need a condenser microphone or a dynamic microphone?
Condenser mics are best for vocals or acoustic instruments while dynamic mics are good for loud, high-pitched instruments, such as drums. Condenser mics are more sensitive than dynamic ones, but they're also more fragile and more expensive.
Dynamic mics are better for live situations since they're more durable and can handle louder volumes. If you're familiar with your instrument's frequency response, mics with a wider or deeper sound signature can deliver better sound.
Condenser mics are more sensitive than dynamic mics. This means that they are more likely to pick up background noise, but they are also better at picking up soft sounds. For example, the sound of a breath or a rustle of clothing.
Dynamic microphones are the most common type of microphones and are more rugged and resistant to moisture. Dynamic microphones are used in live performances, as well as in recording studios and on the field.
Condenser mics are usually the best option if you want to get the best quality recordings, but they're also usually the most expensive. Condenser mics are best for recording vocals, musical instruments, and other sounds that need to be picked up clearly.
The best microphone to buy depends on which type of voice you have. Condenser microphones are best for thin voices, while dynamic microphones are best for thicker voices. Condenser microphones are best for podcasting because they provide a more natural sound and are better at picking up the nuances of your voice.
2. Choosing The Right Wireless Vs Wired Microphone
The first thing to consider is whether you want a wireless microphone or one with wires. The former allows you to move freely while you speak and is perfect for speeches or presentations, while the latter is useful for more intimate settings such as a panel discussion.
Wired microphones are typically less expensive than wireless and may have more features, but they also tend to be larger and more obtrusive than wireless models.
Wireless microphones are smaller, more portable, and free of any wires, but they can run into interference issues and may have shorter battery lives. They are cool because they give you a lot of freedom and flexibility, but they can also be a pain to set up and use.
Wired microphones, on the other hand, are simple to set up and use, but they don't give you as much freedom and flexibility. Wired mics are simple. You plug them into a port on your laptop or speaker system and you're basically good to go.
If you're in a professional setting, it's best to use a wired microphone. They ensure the highest quality of sound and they're great for long speeches
3. The sound quality of your karaoke microphone depends on the brand, not the price tag.
You may have heard that you get what you pay for with microphones.
While that is true in some cases, it's not true when it comes to the sound quality of karaoke microphones. There are plenty of expensive microphones that don't produce great sound, and there are some cheap ones that sound great.
It's a misconception that the more expensive the microphone, the better it is — there's just no way to objectively prove that. So how do you know which microphone is worth the upgrade to the one you already have? Well, there are three main factors you can look at when buying a new microphone.
You may come across microphones that claim to be crystal clear but do not to a fault. Whether it's the mic pickup pattern or whether the mic is affected by ambient noise, there's something in the mic that will affect the sound quality. This is an example of a microphone that is not as clear as advertised.
Another thing that will determine the sound quality of a microphone is whether or not it has an auto-mute function. This is a feature that automatically turns off the microphone when someone speaks, so you don't have to continually mute your chatting partners.
Another thing to keep in mind when purchasing a microphone is that a lot of them only have three to four mic levels.
If you're looking for a better range of mic audio levels, you can invest in mic combos that have multiple connections, like XLR connections (the small breakout boxes that connect XLR plugs to various ports on mixing consoles). Or a USB mic input (for loading onto a USB dongle so you can use your computer as a source for the sound, much the same way an MP3 player uses a USB input for music playback).
If you cannot afford the high-end options, you can also take a look at budget-friendly mics and see if they have multiple gain stages, automatic mute functionality, etc.
4. What is a USB microphone and what are its benefits over traditional microphones?
A USB microphone is a microphone that plugs into your computer's USB port, and unlike traditional microphones, it doesn't require any other equipment to capture sound. USB microphones are great for podcasting, voiceovers, and recording audio. They're a good alternative to traditional microphones because they're relatively inexpensive and easy to use.
Most USB microphones today are compatible with Mac and PC, as well as some mobile devices. Some require the use of an included USB sound card dongle to see the microphone's full potential. Regardless of the type of microphone, you decide to purchase, there's a good chance that the microphone will come with a software package that makes it easier to stream or record your voice.
Software such as Windows VOOMagic ($10) and Windows VOOMagic Mobile ($10) allows you to stream directly from your microphone via your computer's USB web interface or streaming software such as Spotify and Apple Music.
Most karaoke microphone packages today include streaming software. Meraki's U-Phoria USB microphone ($50) includes its own software suite that allows you to record, stream, and edit your voice through it. And when you're ready to export your voice to a podcast, the microphone automatically imports the clip and streams it from its internal memory to the cloud. If you want to learn more about this product, see our full review.
An audio interface converts digital audio captured by a microphone into an analog signal that can be entered into a computer or mobile device. Your computer receives the signal via an internal or external sound card, and it's then sent to your preferred application. AirDJ ($30), VocalEase EQD ($60), and the latter two can connect to your computer via USB or Bluetooth.
As your audio format of choice, you can choose from MP3, WAV, AIF, a few others. After you have your audio file downloaded, you can then stream or record your audio directly from within their applications.
Digital audio files are stored in the microphone's internal memory, and their sound quality depends on the quality of your computer's sound card.
5. Why you need a microphone for karaoke
If you're going to be doing a lot of belting out tunes at the Karaoke bar, you'll want to invest in a microphone.
There are a few different options to choose from, but most likely you'll want to go with a wireless microphone. Wireless mics are the most versatile due to how they can pick up multiple sources of sound.
You need a microphone for karaoke because you can't sing without one. If you're planning on going karaoke-ing with your friends, you should really make sure to get a microphone. Otherwise, you won't be able to sing and it'll be really bad.
It's important to have a microphone so you can be heard. There's a myth that you need to be able to sing in order to have a good time at karaoke. That's simply not true. The best karaoke nights are where the shyest singers are the ones who sing the loudest.
Having a good microphone is crucial if you want to be able to sing along with your favorite karaoke tracks. A bad microphone will make your voice sound tinny and unpleasant and will probably cause people to stop singing along with you. A good microphone will help you sound like you're singing in a professional recording studio.
Whether you're practicing solo or singing with a band, a microphone will add a whole other dimension to your performance. The sound quality is better and it's much easier to be heard over the band when you're singing into a microphone.
Depending on the brand you'll be buying from, you may want to read the fine print on the back of the mic. Some mics come with a small statement that will tell you if you might need to tune it up or down a bit. Then again, nothing is perfect and mic specs are subjective. With that said, here's is a quick summary of the most common qualities of a microphone.
Transducer: The transducer picks up sound and moves it along a coil in a magnetic field to a speaker or other listening device. There are a variety of transducers available on the market today from small devices at home to larger professional-grade handheld models.
Source: The source (different from the mic) is the device that the sound originally came from. There's no such thing as a perfect source, but you'll need something that can pick up sounds at different frequencies, otherwise, you'll end up with muffled audio. Examples of sources include car speakers, boom sets, and even home audio systems.
Amplitude: How loud (or quiet) the sound is. Amplitude can range from -60dB to +60dB. Anything below -40dB is considered the "normal range." Anything above -40dB is considered "high range.
6. What should you know more about karaoke microphones?
So, you're planning a night out at the local karaoke bar and you're wondering what you should know about karaoke microphones.
Karaoke microphones are different from regular microphones. They're designed to minimize the sound of your voice while amplifying the sound of the music so that you can sing along.
A karaoke microphone is a specific type of microphone which is designed to be used with a karaoke machine. Karaoke machines are designed to amplify and playback the voice of the singer while keeping the original pitch of the voice.
There are three main ways karaoke mics use sound to amplify the sound of your voice, based on their physical design:
With spiritual songs, you'll want a microphone with high sound intensity because you're singing a spiritual, prayer-like track. This type of microphone is called a vocal capsule.
The dual-chamber capsule (sometimes called a dual-energy capsule) uses two acoustic elements connected via a diaphragm. The high-frequency component amplifies the sound of your vocal tract while the low-frequency component eliminates background noise. So, for instance, when you sing your favorite karaoke track, you'll draw in the crowd with powerful, uplifting vocals that are often covered in distortion.
Like the vocal capsule model, there are dual-energy capsules with a cardioid pattern (i.e. there's a cardioid component to the sound that goes through one diaphragm).
The cardioid pattern is great for picking up voices from all around you while ensuring that nobody can steal your mic signal. This type of microphone is called a general-purpose capsule.
This type of microphone is great for picking up every instrument, including yourself. Rather than focusing on one vocal component, you'll want a microphone with a cardioid pattern that picks up all of your instrument sounds.
Finally, there's a capsule that picks up both sounds and voices. This type of microphone is called a hybrid capsule, because it uses two cardioid drivers and one omnidirectional element that bounces sounds off of both outward and inward directions. When you use a hybrid microphone, you'll amplify both your vocal tract and instrument sounds.
In addition to choosing the type of mics that pick up your voice, you'll also need to know what kind of capsule will be best for your vocal style.
Conclusion!
A good karaoke microphone can make or break your experience, so it's worth taking the time to do some research before you buy one.
Now you've got everything you need to know to buy your first karaoke microphone!
We hope now you get to know some of the things you need to know before buying a karaoke microphone and can make a better decision than before.
Let us know if you are confused at some point or want to know more about microphones.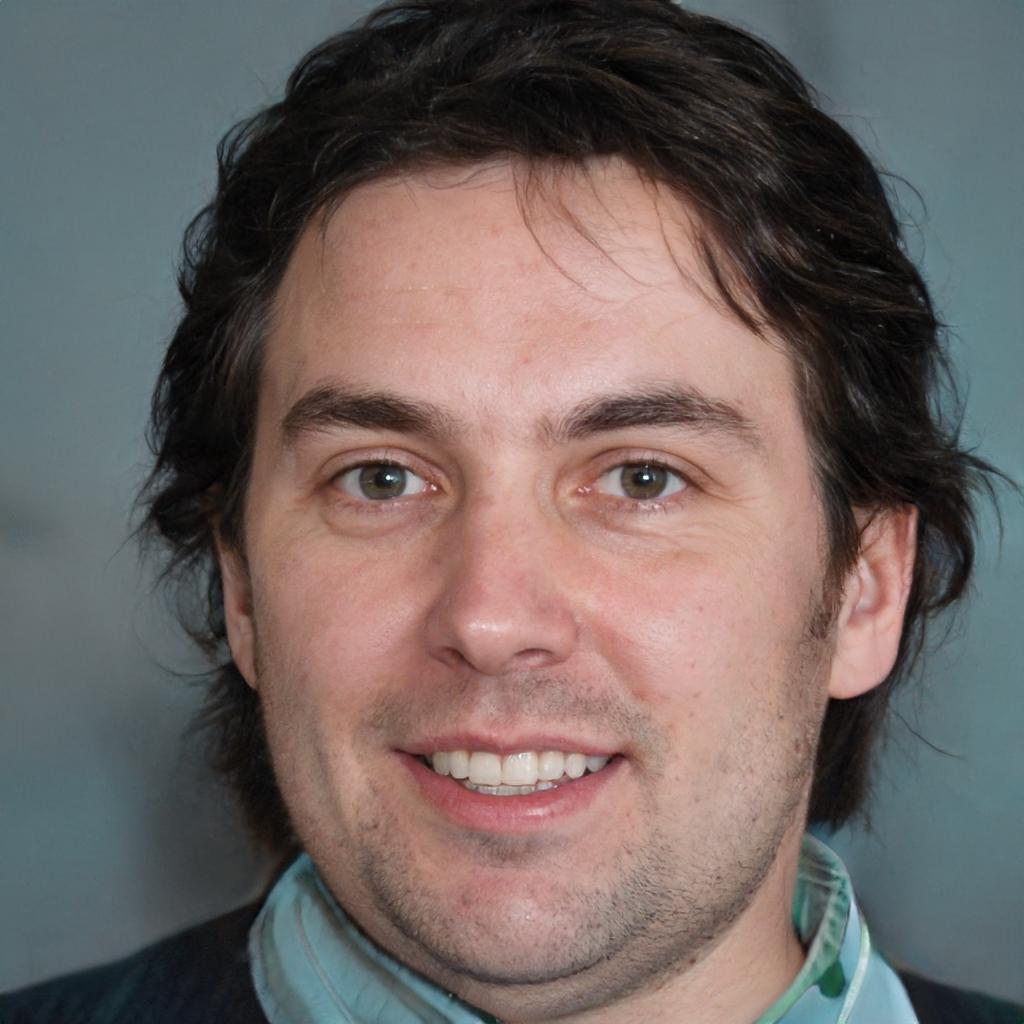 John Smith is the founder and CEO of Karaoke Machines Guru. He is a karaoke tutor and karaoke enthusiast and has been passionate about karaoke since he was a child. He also writes about karaoke-related tips, guides, and product reviews on this website.
He overlooks the whole website and makes sure that everything is running smoothly. Learn more!